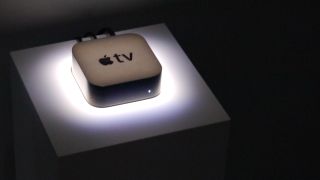 The hardware
A little taller than the previous model, but radically different on the inside, the new Apple TV looks a bit like a shrunken Mac mini. There is of course no disc drive slot, as the Apple TV slurps its media down an internet pipe, and the only thing to break its smooth frontage is a siny LED to let you know it's switched on.
Iniside, there's up to 64gb of storage, 2gb of RAM and a quad-core A8 CPU like that found in the original iPhone 6.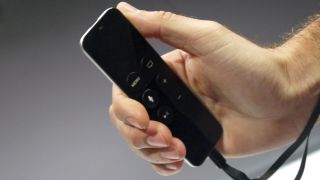 The remote
The new remote control is a slim black rectangle not a million miles away from some members of the iPod range, but instead of a screen it has a touch-sensitive panel for you to flick through film and TV choices with. There's a dedicated button for invoking Siri, and motion sensitivity that should come in handy for the Apple TV's new range of apps (and that means games on your TV).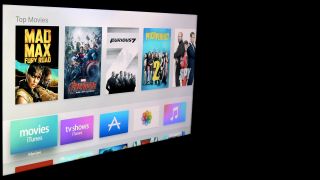 Siri gets an upgrade
You may know Siri from your iPhone, where asking her the meaning of life often gets you an amusing answer, but she's had a re-vamp for the new Apple TV. Essentially she becomes a natural-language voice search engine for films and TV episodes, taking you straight to media that stars certain actors or whatever you're in the mood for. She also has a neat trick to help with mumbled dialogue - rewinding a short interval when asked and switching on subtitles to help with comprehension.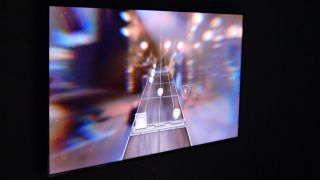 Guitar Hero
Guitar Hero Live from FreeStyleGames is coming to the Apple TV. While we didn't see how it was being played in the Apple presentation (TV remote? iPhone screen? iOS-enabled guitar controller?) it looks broadly similar to Guitar Hero games dating back to 2005 and the PlayStation 2. Console versions of the game are said to use positional audio to vary instrument volume depending on where the player is standing.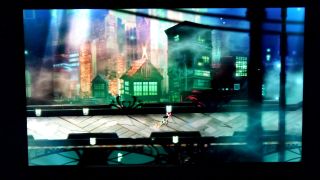 Transistor
Supergiant Games' sci-fi Action RPG was among the games demoed on the new Apple TV. Released for iOS in June, the wide isometric view and colourful art style are a good example of the Apple TV's A8 CPU's pixel-pushing abilities.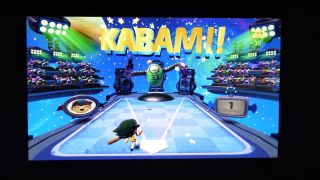 Beat Sports
Original Guitar Hero developer Harmonix hasn't been idle, revealing Beat Sports, a game that brings a touch of rhythm to the Wii Sports formula and is played using the Apple TV's remote control.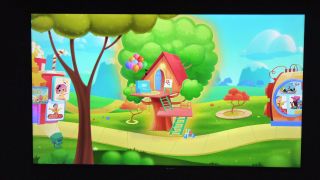 There's more to it than gaming
Of course the new Apple TV isn't a games console, it's still got the same access to the iTunes movie library and TV catchup services as it always has, and these remain the main focus.