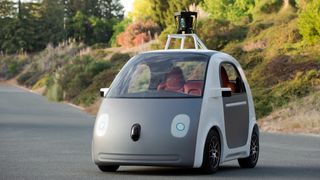 Car tech that's on a road to nowhere
There has never been a better time to be a car salesman. Gone are the days of highlighting a lockable fuel-filler cap to customers as a key highlight, as cars are rapidly becoming giant tech treasure chests on wheels.
Fancy using your smartphone apps on the move, sir? No problem, Apple CarPlay and Android Auto will sort that. Do you hate having to brake and accelerate in traffic jam situations, madam? Fear not, adaptive cruise control is here so you no longer have to strain those calf muscles.
• You want the best SUVs money can buy? We got 'em!
• And just for the hell of it, our favourite supercars, too
But despite the onslaught of innovation, some manufacturers continue to load new models with antiquated gadgetry, while others are piling in tech for the sake of it, with no thought to whether it works or is needed. Or sometimes there's a lot of thought put in to the tech, but somewhat less into the aesthetics, as with Google's, er, 'unique'-looking driverless car prototype.
Here's our list of automotive kit that's got points on its license and is looking at a lifetime ban, if it doesn't improve…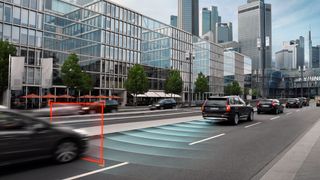 Overbearing safety systems
Active safety systems are rapidly advancing and we are now seeing cars that can detect pedestrians in the road, anticipate a nasty rear-end shunt and even sense an impending run-off-road situation. That's all fine and dandy, but it gives cars even more opportunity to shout at us via a multitude of bleeps and bongs.
Volvos feature some of the most advanced safety systems on the road but they are also the worst culprits when it comes to whinging at drivers. Alarms sound when the system mistakes a parked car for an oncoming vehicle and lights flash if you get within half a mile of the car in front.
A gentle reminder should a passenger forget to buckle up is totally acceptable but sounding the alarm at any little danger is just irritating. Please stop it.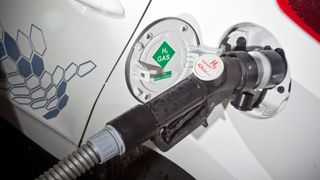 Petrol stations
Stand clear: we're about to mount our high horse. It's about time the UK saw a decent electric charging network and fuel stations that offer hydrogen as a cleaner alternative to petrol and diesel.
Toyota and Hyundai both sell H2-powered cars and the uptake of electric vehicles and plug-in hybrids remains strong in this country, yet customers continue to complain about a poor charging infrastructure.
The extension of the green vehicle grant is welcome news, but the government and private suppliers need to show continued commitment to ultra-fast charging stations and hydrogen fuel pumps.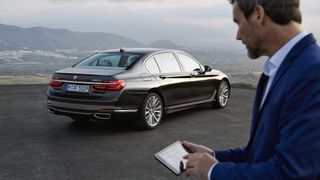 Cars that don't park themselves
It's not that we are utterly terrible at it or anything, but parking is just so boring. It's a pain, and it can lead to prangs and scrapes. Okay, we are terrible at it but that's why autonomous parking functions are welcomed with open arms at T3 Towers.
Ford, Kia and Nissan already offer systems that actively hunt down parking spaces, then automatically guides your car in with minimal input from you, but things are going to get even simpler; BMW and Mercedes have showcased tech that doesn't require a human in the driving seat to achieve the perfect supermarket parking and this is likely to trickle down into more affordable cars in the coming years.
If we have to parallel park a vehicle using judgement and skill in 2017, we'll eat our Christmas cracker hats.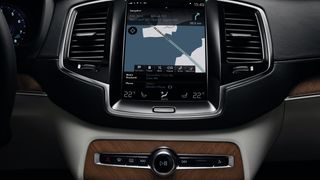 Stupid sat-navs
Thankfully, stories of hapless individuals ending up in ponds after following sat-navs a little too closely seem to be on the wane, but that doesn't mean modern systems are perfect.
A number of built-in nav units remain clunky, often lack postcode input and continue to choose routes that are congested or slow, but again things are looking up. The addition of on-board SIM cards means vehicles can get real-time traffic information, while the popularity of HERE and Google-powered units means route information is rich and genuinely helpful.
Smartphone maps continue to be the most powerful navigational tools out there, let's hope the auto manufacturers take note and make accuracy and usefulness their destination.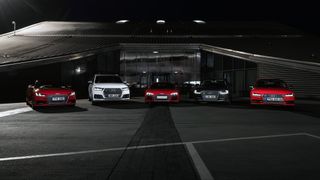 Headlamps with bulbs
When it comes to ultra-bright headlamps, it's all about LED and laser technology these days. In fact, roaming the aisles of Halfords to find the correct bulb for your Ford Focus is so archaic, it should be made illegal.
Headlamps are rapidly becoming one of the smartest features on a car, with many manufacturers offering high-beam assist, which automatically dips the lamps when it detects oncoming traffic, as well as systems that react to steering inputs and 'bend' light around corners to efficiently illuminate the road ahead.
Yes, that means it now costs an absolute fortune to replace an LED-based lighting system, but that's the price you pay for progress… And being able to see hazards on a pitch-black country road is definitely progress.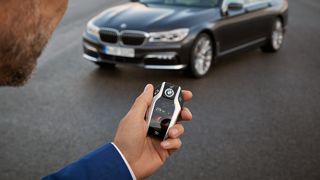 'Intelligent' key fobs
Are you old enough to remember a time when you actually had to insert a key into a car door and twist it to gain entry? If so, join us in reminding the youth of today just how easy that was.
Now, even the remote key fob is old hat, as manufacturers have jumped on the 'keyless entry' bandwagon, meaning a car key only has to be in a bag or pocket in order to gain entry and start a vehicle. The key as we know it will soon be history, as certain premium German manufacturers add touchscreens and interactivity to their fobs, but we expect even the budget brands to offer remote unlocking as a standard feature this year.
Which is all very well, but we have to admit that a key works pretty well as a locking device, and at least used to mean thieves had to use coathangers or a brick to gain entry to your car, rather than instantly hacking it with a smartphone app.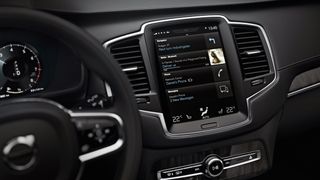 Cars without DAB Radio
Radio 6 Music, crystal clear football commentary and stations dedicated to keeping alive the memory of obscure, 1980s hits are just three reasons to make the switch to DAB radio, but it's still considered an optional extra on many modern vehicles.
Infotainment systems are rapidly becoming more advanced and as customers demand that touchscreen displays and Bluetooth phone preparation comes as standard, we hope that DAB radio is added to the list of mandatory equipment. The voice of DAB-only Absolute Radio's Matt Berry makes even a sojourn around the M25 slightly more bearable.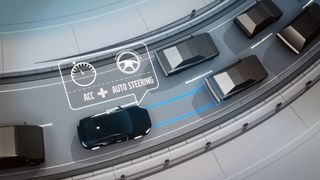 Stone age cruise control
The ability to set a constant speed in a vehicle was once considered a novelty and the highway users of this world rejoiced when manufacturers started offering regular cruise control as a standard feature.
But times have changed and lethargic drivers now demand that new cars automatically keep up with traffic, without the need to constantly brake, accelerate and reset the system.
The technology, which is typically dubbed Active Cruise Control (ACC), harnesses the power of cameras and radars to monitor traffic and keep up with the stop/start drudgery of daily life. It's the first step towards fully autonomous driving systems and the beginning of an era where we can stuff our faces with drive-thru burgers and then pass out in a meat-induced coma while behind the wheel.
We fully expect ACC to be rolled out across most mass-produced vehicles by the end of the year, even if we can't do the meat coma thing just yet.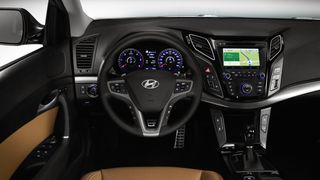 Naff infotainment systems…
The number of new vehicles that come fitted with slow and/or generally rubbish infotainment systems is shocking. Tiny, fiddly screens are still commonplace and badly designed layouts are rife. It's no wonder a host of manufacturers have turned to Silicon Valley for help.
Luckily, things are getting better. Audi's awesome Virtual Cockpit remains a great example of design and execution, while Volvo's Sensus Connect has realised the power of a simple, tablet-style operating system.
Let's hope even the mass market offerings realise that a puny 5-inch, low-res, capactive touchscreen system simply won't cut it in a world that's obsessed with high-definition displays and lightning fast operating systems.
…And infotainment systems that hate smartphones
To be fair, certain smartphone makers haven't exactly made it easy to access apps on the move (ahem, Apple), meaning manufacturers have had to create native systems that pair smartphones to the in-car entertainment system. There have been varying degrees of success but very little comes close to CarPlay or Android Auto when it comes to offering a truly interactive experience that actually improves the journey.
So far Volkswagen, Volvo and a handful of other manufacturers have released compatible vehicles but Ford and Chrysler have recently been added to that list. It's good news for app fans and let's hope there's barely a car on sale without some kind of smartphone compatibility before Jools Holland hosts his next, interminable 'hootenanny'.