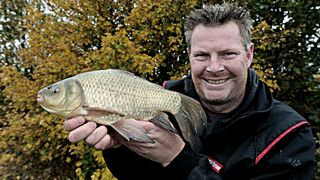 Introduction
Like golf, angling remains one of the UK's most beloved pasttimes, and it's also a good opportunity to buy yourself more stuff. Beginner? Let Richard Grange give you a few tips, then we've got eight pages of tech.
Angling Times expert Richard Grange serves up fishin' tips
Chase the breeze fish feel the wind too, because it either warms or chills the water they live in. Broadly speaking, this can be summed up as "if the wind's in the east, the fish bite least but if the wind's in the west, the fish bite best." A southerly is also favourable. Chart your course Information is key in angling, from finding out the right baits and tactics to discovering new places to fish.
Hours spent scouring the internet, asking questions in local fishing tackle shops and trawling Britain's biggest-selling weekly fishing newspapers will all help you catch more fish. Don't be a cheap skate, Reputable brands such as Daiwa, Drennan, Maver, Fox and Preston Innovations – to name but a few – might not sell the cheapest tackle but it's top quality and will see you proud for years.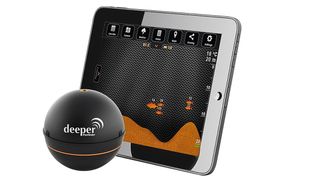 Deeper Smart Fish Finder
Spend a day on a commercial trawler and you'll see sonar used to find the fish. Now you can apply the same principle to your angling with the Deeper Fish Finder. The 65mm diameter, dual frequency sonar emitter performs both narrow and wide searches, beaming its findings direct to your iOS or Android device.
£170 | Buy Deeper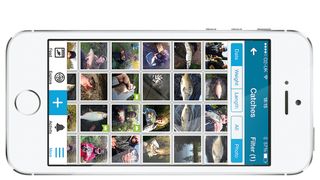 Fish Brain
This app allows anglers around the world to log their catches, including information on baits used and the weather. Subscribers can get live updates on catches and use this data to help with their own fishing.
App free on iOS and Android, subscription £28 per year | Fish Brain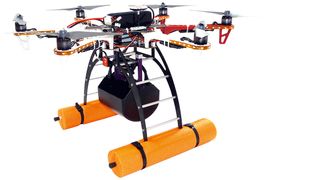 Helibaits HB06
There used to be times when you'd find fish feeding at such long range that getting bait to them was impossible. No longer. Developed in France, this is your standard consumer drone, with the area where a camera normally sits replaced by a bomb bay holding up to half a kilo of bait and your fishing rig. It can deposit in the tightest of spots at incredible range, even in the wind. It also features LEDs for night use.
€1,690 | Helibaits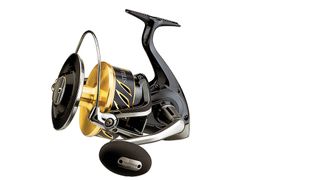 Shimano Stella 30000SW
20 years ago, a good fishing reel would have set you back £100 – today it can be 14 times that amount. That's progress, we guess. There's engineering and then there's what Japanese tackle giant Shimano has poured into its Stella model. With its power and rigidity, combined with an extremely smooth feel, it's a stunning reel that will leave anglers drooling!
£1,400 | Shimano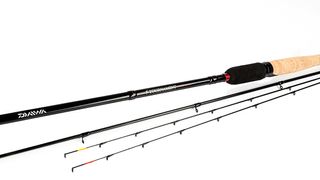 Daiwa Tournament Pro 
TNPF11Q-AU
World feeder champ 2014 Steve Ringer's rod of choice is 11 foot long, pencil thin in profile and made from featherlight carbon fibres. It's the action of this rod that impresses most; when fully compressed, it can bend to an alarming degree, but without any risk of breakage, and without losing power or accuracy, either.
£385 | Daiwa Sports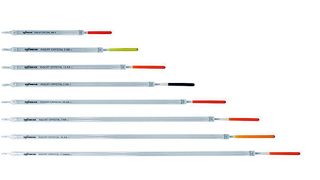 Drennan Crystal Waggler Floats
Completely see-through floats are 
not a ruse that our piscine chums can see through. Developed in the 1980s 
by Oxford tackle company Drennan, these are made from tough, clear plastic and, as a result, they're almost invisible to fish. That means they're less likely to scare them off. A big range of sizes from 0.4g to 3.2g means they can be used for anything from 'laying on' in shallow margins to fishing across the river or lake.
£1.65 | Drennan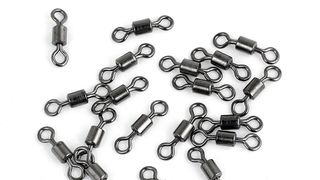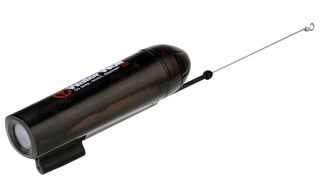 Water Wolf HD
This is fishing's answer to the GoPro. Submersible to a depth of 100m, it gives a super wide-angle, 720p view of what's going on. Tied to the front of a bait or lure, it even captures just how fish respond to your tackle, so to speak – vital intel for any fisherman.
£130 | Water Wolf