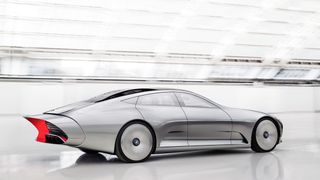 Introduction
Motor shows are exciting times for car enthusiasts, not only do they show off cars we'll be able to drive in the near future, they also give us a glimpse at the off-the-wall concepts showcasing the most innovate design and tech around.
Frankfurt 2015 treated us to some truly exceptional concept cars, from the all-electric Porsche Mission E, to the quirky Citroen Cactus M.
If you want to see what the future of motoring holds, we've collected the best concepts from Frankfurt 2015 here for your viewing pleasure.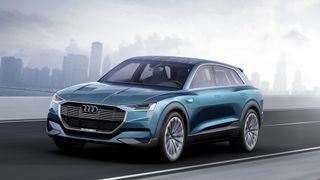 Audi E-tron Quattro
Looking to take on the Tesla Model X, Audi's newly announced E-tronQuattro concept is an electric SUV with a 310-mile range and 0-62 time of 4.6 seconds.
Audi says the production version, which is due to arrive in 2018, will change little from this concept.
Being an Audi, the E-Tron Quattro will likely be filled with tech, similar to the Q7 we recently drove, including a Virtual Cockpit and systems that border on autonomous driving.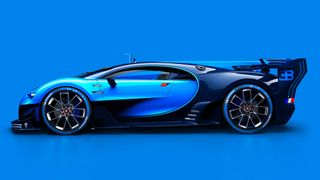 Bugatti Vision Gran Turismo
Bugatti already makes the world's fastest street-legal production car, capable of reaching a top speed of 267.7mph, but clearly, that isn't enough. Gran Turismo (the Playstation game) approached car designers to make a futuristic sports car for the virtual world only, and this is Bugatti's response.
This Vision concept is much more competition orientated than the Veyron, and Achim Anscheidt, head of the Bugatti design team, said "the progressive design language will give an impressive demonstration of the path to be taken by Bugatti design over the next few years."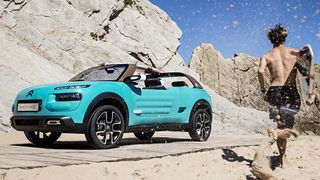 Citreon Cactus M
Did you love the Citroen Cactus in its original form? Of course you did! Well, you'll fall head over heels for this convertible concept, perfect for heading off on a sunny day surfing in Cornwall.
Based on the classic Citroen Mehari, the windscreen has a 60-degree rake, unique alloys, a single windscreen wiper, visible door hinges, andthe company's 'Airbump' technology.
The inside is completely waterproof, features floral wetsuit material seats, space for two surfboards on top, and a liberal amount of wood veneer, just like the 70s.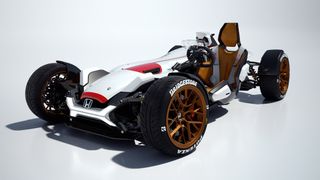 Honda Project 2&4
The Honda 2&4 is a joint project between the company's motorcycle division and car designers. It's a novel layout, with the 999cc V4 engine mounted beside the driver, who is 'suspended' above the ground.
The pocket-rocket has power-to-weight ratio of 523bhp per tonne, and the engine revs to 14,000 rpm. We'd say you need to be fairlybrave to drive this thing.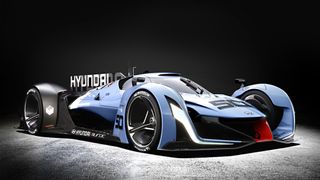 Hyundai N 2025 Vision
The Hyundai N isn't a car you'll be able to drive in real life, instead you'll be able to drive it in a Playstation game. But the car is launching the company's new 'N' performancerange.
It's a move designed to generate interest from a younger audience, and act as a cheap alternative to the likes of BMW M and Mercedes AMG.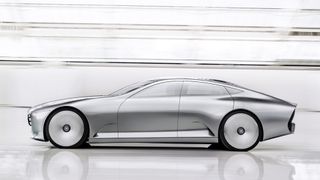 Mercedes IAA Concept
Perhaps our favourite concept from this year's show was the striking Mercedes. The concept previews the company's design direction for its larger vehicles, such as the S-Class, but the most interesting thing about this concept is its aerodynamics. The vehicle has a claimed Cd value of just 0.19, which is aided by electrically extending front and rear aero.
The interior is bright white, introduces gesture controls and other exciting technology. Performance figures claim the hybrid engine will produce 274bhp, powering it to 155mph and emitting just 28g/km CO2.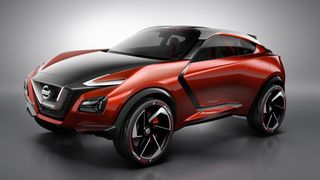 Nissan Gripz
Nissan created the whole 'crossover' segment of cars with the Juke in 2010, now the company is showing us where the segment could go next. The angular Gripz concept is shorter than the Juke, but wider and lower, designers have taken inspiration from the famous Z car range.
There are very few details about the car, except that it will make use of Nissan's advanced EV technology, using a petrol motor, and the electric motor used in the Nissan Leaf.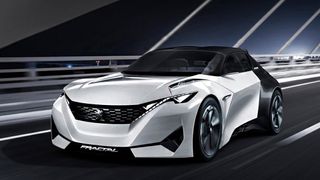 Peugeot Fractal
Peugeot has a good track record with concepts, and the Fractal is a brand new, all-electric compact coupe (although the roof is removable).
It looks great, but it's the interior where things get really interesting. The inside is covered in 3D-printed mini pyramids, which should absorb unwanted sounds and make the speaker system sound better.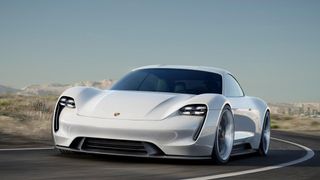 Porsche Mission E
We're massive fans of the Porsche Mission E, it looks set to revolutionise the electric car industry (more on that later). The concept car is a four-door, four-seat powerhouse that wrangles 600 horsepower to help it reach 0-60 in under 3.5 seconds. Driving range sits at 310 miles per charge, and it only takes 15 minutes to reach 80% charge.
The Porsche is capable of these figures thanks to the innovate charger, which isn't exactly viable just yet. To top-up that quickly, the charger would need to deliver 300kW of power at 800 volts, which would fry cables (literally). Tesla Superchargers don't go above 120kW, and the highest planned voltage in Germany right now is 480V.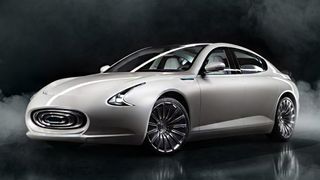 Thunder Power
Do you like the idea of a Tesla Model S, but don't like the idea of shelling out a tonne of money to Elon Musk? Well, Taiwanese company Thunder Power has a potential option for you. This concept can reach 0-62 in under five seconds and has a 373-mile range (which destroys the Model S' 270-miles).
Sounds too good to be true? It may well be, as the company have only had experience making power tools up until now.