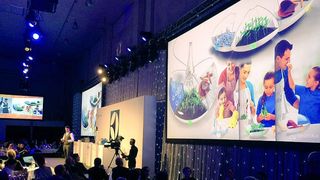 Electrolux Design Lab 2015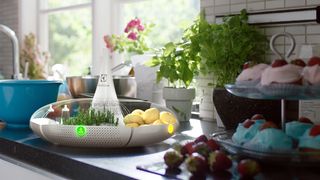 Bloom
The overall winner, this futuristic kettle-cum-plant-pot helps children, particularly those with special needs, to learn how to do household chores while having fun. The work of Jordan Lee Martin from the UK's University of Huddersfield, Bloom was inspired by his brother, who was diagnosed with autism.
Steam from the kettle is captured and funnelled into three separate pods, each with a different function - growing, sterilising, and cooking, with control via a nifty AR app. Although aimed primarily at helping kids with special needs, the tech could also work with those who are simply lazy and unhelpful, making kitchen chores seem fun. Actually, come to think of it, that could work for a lot of adults, too.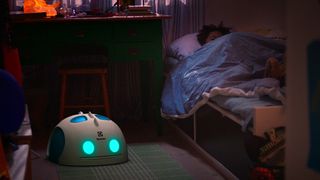 Voris
This little robot is designed to teach children the importance of taking care of their clothes. Designed by Martha Fabiola García Bustos of Tecnologico de Monterrey, Mexico, Voris refreshes clothes and disinfects grubby garments using the infrared light in his belly. The clothes are then delightfully delivered back via a mechanical tongue.
The do-gooding android saves parents from having to nag their kids about picking up clothes from the floor, and should also mean less washing. Although Voris is designed to be a friendly, reassuring presence in the kids' bedrooms, we'd have been terrified by what looks like the decapitated head of Metal Mickey scurrying around our bedroom floor at night. Luckily, kids are much more resilient these days.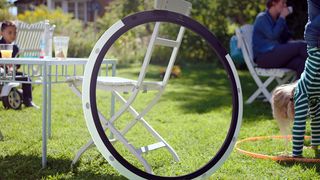 Quadruple H
If you've always wanted an air purifier and hula hoop in one - and let's face it, who hasn't - then we have good news. Air purifiers are not usually the most exciting of products, so we applaud Jeongbeen Seo of Hyupsung University in South Korea for coming up with a fun alternative that lets kids stay active and breathe clean air at the same time.
Just in case that wasn't enough, there's also a hologram function on the hoop's wall-based mount that lets kids project a hologram using a smartphone app. This crazily endearing design grabbed third prize in the competition.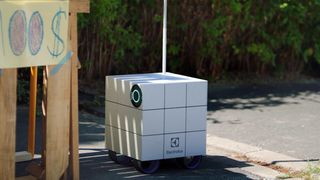 Plato
Described by its designer, Mary Pilyugina from the Russia National Research University of Electronic Technology MIET, as 'the robot that helps you take care of your child', Plato is based on the symmetry of platonic solids (that's regular polyhedrons like cubes, and Octahedrons to you and us).
Philosopher Plato theorised that these solids form the 'classical elements' - the simplest set of parts that something can be built from.
So that's nice. Anyway, the concept features a set of three-dimensional contraptions with different functions for different ages of children, including a mildly terrifying robotic baby monitor.
Despite its bafflingly philosophical roots, the Plato is undeniably cool, though we can't honestly see anyone turning up to a baby shower with one anytime soon.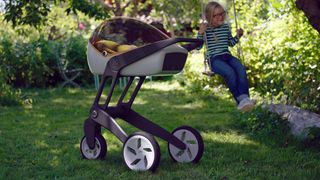 Air Shield
Looking a little like an alien pod on wheels, the Air Shield is a baby stroller that creates a 'pure and clean microclimate'. Designed for countries that have particularly high air pollution, this contraption keeps the little 'uns away from smog that could damage their tiny lungs and was designed by Dominykas Budinas from the Lithuania Vilnius Academy of Arts - he won second place for his efforts.
To comfort parents who may feel guilty about placing their offspring in an airtight plastic pod, a microphone is fitted on the inside, while sounds from the outside can be muted to let the sprog get some shut-eye, while the visor also protects baby from ultraviolet rays.
We'd like to see this cool concept developed in some form of self-driving 'hangover pod' for adults, with the addition of a crisp dispenser and ice cold soft drink supply.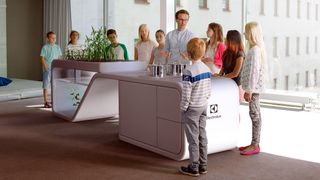 Future Classroom
Sporting space age aesthetics, Future Classroom is an 'interactive and self-sustaining kitchen for educational use'. Designed by German Tobias Tsamisis from Hungary's Moholy-Nagy University of Art and Design, Future Classroom houses an aquaponic system that produces fruit and vegetables fertilised by waste from the fish in the tank below.
There's also a cooking stove and sink, which can be hidden away to preserve the minimalist look, along with a touchscreen surface to help teach the kids. Plus, there's enough room underneath for a dishwasher and an oven. Sod the kids, we want this in our kitchen.
Read our report on last year's even whackier Electrolux Design Lab competition here.