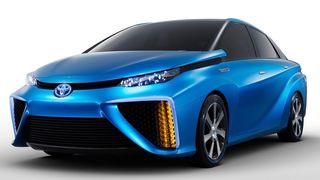 Toyota Fuel Cell - hydrogen powered car
What's the concept?
Toyota has unveiled its hydrogen powered car prototype. Its prototype fuel cell vehicle (FCV) can travel 310 miles between hydrogen re-fills, which only take three minutes. Add that to the practicality of four seats and the prospective top speed of over 100mph and it all sounds promising. Toyota believes this could be the solution to the plants 'fossil fuel' problem.
Will we ever see it and when?
Toyota claim the car will be released in the US in 2015, its estimated to cost somewhere between $50,000 and $100,000 US Dollars. Toyota senior vice president Bob carter told the crowd that the fuel-cell vehicle is "really going to change our world, sooner rather than later."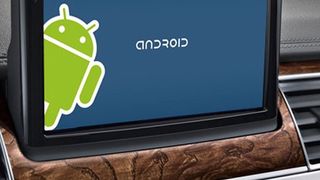 Google Open Automotive Alliance
What's the concept?
Google has been getting cosy with some automotive manufacturers over the last year and at CES it revealed its plan to form the Open Automotive Alliance, bringing the Android operating system to dashboards of motors all over the world.
The alliance is currently formed of Audi, Honda, Hyundai and General Motors along with visual computing firm Nvidia. Google claims that the Android system's openness, customisation and scale will allow car manufacturers to include cutting edge technology to provide drivers with new experiences.
Will we ever see it and when?
Google has said that the first car will roll off the production line in late 2014. It's a move that could upset long-time rival Apple who it is thought are working on a deal to introduce iOS to cars as standard. The thought of having access to over 700,000 apps on your dashboard sounds like a crash waiting to happen, but it will certainly be interesting to see what the Google alliance could bring to cars of the future.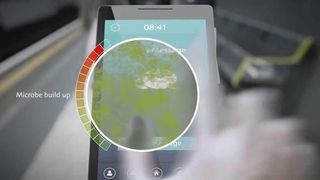 Corning anti-bacterial screen
What's the concept?
American company Corning used CES to show off its newly developed Anti-microbial gorilla glass which could be integrated into various smart phone screens, tablets etc. The glass is formulated with ionic silver and an antibacterial agent which Corning claims can inhibit the growth of algae, bacteria, fungi, mildew and mold. Corning says that unlike antibacterial wipes, the Ionic silver in the glass won't wear off in just a few seconds so the screen will continue to reduce bacteria on the surface throughout the day.
Will we ever see it and when?
The Anti-microbial glass is currently being tested with various manufacturers and no official release date or pricing has been discussed.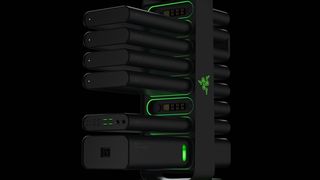 Razer– project Christine
What is the concept?
The concept is simple a computer system that is infinitely upgradeable meaning that users will never have to replace a whole new system ever again. The highly ambitious Razer project is made up of a stand alone tower with the capability to insert modules containing better processors, better graphics or more storage perfect for gamers. Once plugged into the main tower the module automatically syncs with the machine making it instantly useable and doing away with the fiddly bits involved with customising PC machines. Each modular chip and the main tower unit are self contained and have active liquid cooling. The beauty of the Razer is that when games technology evolves 'Christine' can evolve with it.
Will we ever see it and when?
CEO of Razer Min-Liang Tan was clear that 'Christine' is very much still in the project stage, so we may never actually see the final thing, but for a concept 'Christine' certainly packs an exciting punch. Will it change the world? If it reaches its final form project Christine will definitely change the landscape of games PC manufacturing switching the focus away from high-spec closed gaming machines and opening up a world of possibilities for customisable PC builds.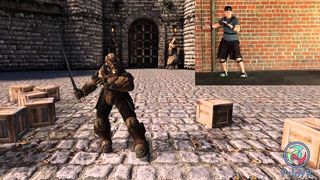 infinitely upgradeable PC
What's the concept?
Virtual reality gaming has always been a dream to modern gamers, a dream that has never fully been realised. Xbox Kinect brought more attention to the idea of gesture–based gameplay but it just didn't fulfil the virtual reality dream.
Enter PrioVR. It says that a gaming suit that you strap on and your exact movements will be displayed on the screen is a possibility with its new concept. The motion capture technology will come in two versions a half suit for your torso and a full body suit which will allow you control to even the way the character moves.
Will we ever see it and when?
PrioVR says that the suits will be released on the 14th of February in the US through a kickstarter, at first just for PC, cracking the consoles will come along way down the line. A spokesman for the company said the suits will be affordable with the half suit at around $270 and the full body model at just under $400 US dollars. If they can get it right and integrate the tech accurately onto consoles as well PrioVR could definitely be onto a winner with the game suits.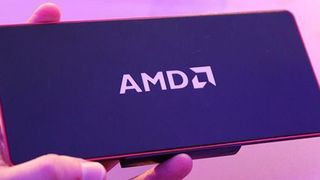 PrioVR Game controller suit
What's the concept?
Imagine having a computer powerful enough to seamlessly run Windows 8.1, but still small enough to fit in your pocket so you can take it and plug it in anywhere. Well imagine no more, AMD introduced the world to its Nano PC concept at CES in Las Vegas. The AMD tiny PC is a feat of engineering including AMD's Mullins chip, 256GB SSD, a camera, Bluetooth, WiFI and a DockPort connector. The beauty of the Nano PC is that it can be plugged into almost any screen using the breakout box it comes with, allowing HDMI and USB connectivity. So if the Nano PC concept really does come to life it will mean users can take their whole computer based life with them in their pocket.
Will we ever see it and when?
AMD hasn't given any details about potential release dates or prices as it is still only in concept form. However it is a big forward step in Nano PC design that other companies could pick up over the next year and produce there own devices. It certainly has a lot of potential to, but the tiny PC's could mean the end of bulky desktop machines only time will tell.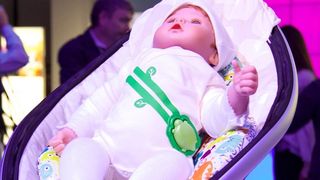 AMD Nano PC
What's the concept?
Wearable tech has been one of the key focuses at this years CES and now US company Rest devices alongside Intel have decided that Baby's shouldn't be left out of the wearable tech boom. They have come up with and produced a onesie that will relay all of a baby's vital signs including temperature, pulse and breathing rate back to an app on the parent's smartphone. It is called the Mimo baby and works thanks to a turtle shaped sensor housing the Edison chip that Intel has developed providing a dual core-processor in the outfit.
Will we ever see it and when? – Rest devices says the onesie is ready to go this week, however it will not come with the Edison chip as standard until September when Intel release that tech. However Rest devices claim the onesie will work exactly as advertised until that chip comes along to beef up the processing speed. A starter pack costing $199 will include 3 onesies and the Turtle sensor and then $29 for two onesies thereafter. It really is the baby monitor of the future and if it does what it says on the tin it will certainly become a priceless device for parents.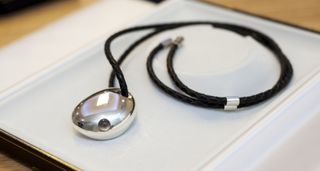 Rest devices / Intel Smart Baby Onesie
What's the concept?
Once again going back to wearable tech British company CSR has introduced the concept of jewellery that alerts you to notifications on your Smartphone via Bluetooth connectivity. The jewellery will be compatible to use with both Android and iOS7 systems. Modelled in the form of a pendant CSR showed how the jewellery alerts the user via a flashing colour. They have even added the interesting feature of customising the colour to fit in with the users outfit for the fashion conscious.
Will we ever see it and when?
The tech is not widely available yet and was debuted at CES as more of a demonstration of CSR's Bluetooth capability. This could suggest that there is more than just Bluetooth notifications in the pipeline for CSR as we progress into 2014. It is certainly an interesting idea which is a good starting place but there will need to be more than just notification alerts to really change the world.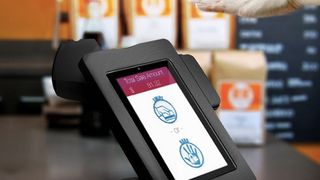 CSR Bluetooth jewellery
What's the concept?
The pulse wallet is a payment method designed to improve the convenience of paying for things in a shop. You simply register your card at a pulse wallet terminal in store, swipe your palm and then you can pay for anything in store by placing your hand over a scanner, sounds easy doesn't it. However Pulse wallet faces some stern challenges in producing its concept payment system, number one priority being security of the stored credit card info. Another issue, is it really more convenient? Because after having your card registered etc and paying for something you then have to type in your mobile number anyway to verify it's really you.
Will we ever see it and when?
No word has come on when Pulsewallet will be rolled out but it has been stated that it will only be available in the US to begin with. Probably not as the product currently stands, there are problems that need to ironed out first such as having to type in your phone number after payment anyway, which slows the whole process down. Besides what's wrong with chip and pin?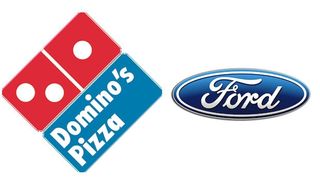 PulseWallet
What's the concept?
When American automotive giant initially launched it's Ford Sync app system in 2007 who knew that six years later drivers would be able to use the system to order pizza without the touch of a button. The new app support allows you to order a type of pizza to be collected or delivered whilst driving without ever taking your hands off the wheel. This came as part of an announcement of three new apps including new editions of Parkopedia and parkmobile meaning finding a parking space and paying for it respectively will be easier than ever. Along with the introduction.
Will we ever see it and when?
It's not currently clear when they will be app-link ready and rolled out but it is clear that it will be just the US who gets this privilege when they are ready. It probably won't change the world but it is a handier way for impatient people to order pizza, Ford need to think about just one thing though, what happens if the pizza gets home before you do.