Best wireless gadgets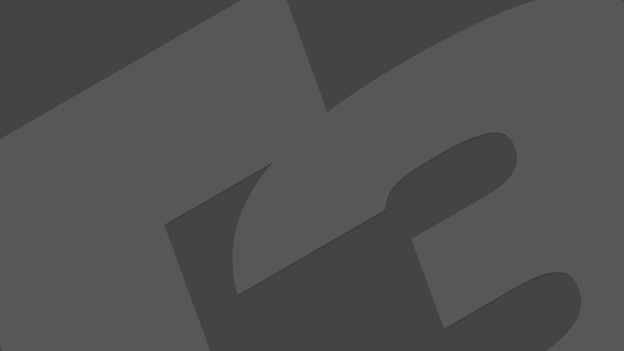 Apple TV has been updated, losing its hard drive and focussing instead on its ability to stream TV shows, movies and more. With Google TV coming here in the New Year, expect streaming to explode in 2011 and for online video to play an ever bigger part in the life of your lounge TV.
In preparation, we've compiled this selection of the best kit currently available for beaming digital video, music and pictures through the air to your telly. The future of home entertainment is here.
1 Cello iViewer TV
This 32-incher was the first TV to come with the BBC's iPlayer catch-up service.
Picture quality is 1080p, though not for iPlayer. You can search for YouTube
clips – for full web browsing you'll have to wait for Google TV – and there's a Freeview tuner.
£300, www.mands.com
2 Raumfeld 2 Raumfeld Multi-room Audio System
As the name subtly suggests this is a system designed for playing music in two rooms. You get a controller, base unit and a choice of two speakers or a connector to bring your existing stereo's speakers into play. Load music onto the base, or use it to stream an online music service such as Spotify or Last.FM.
£1,149, www.en.raumfeld.com
3 Cambridge Audio Sonata NP30
Hook this up to your home network by Wi-Fi or ethernet and it'll play just about any music format under the sun, from MP3 to audiophile's favourite FLAC. It'll also fill your lounge with any of 15,000 internet radio stations. If your favourite Iranian hip-hop station isn't available, send the details to Cambridge Audio and, if it thinks it's suitable, it'll add it to the list.
£400, www.cambridgeaudio.com
4 Apple TV
The hard drive is gone, so the latest incarnation of Apple TV is restricted to streaming movies and TV shows rather than storing them. Rentals from iTunes start at £2.49, with 720p HD content available from £3.49. You have 30 days to view them and 48 hours from the moment you start watching. With iOS 4.2 you can now stream music, photos and video straight from your iPad, iPhone or Touch. Download the free Remote 2.0 app and you can also control Apple TV with the same devices.
£99, www.apple.com/uk
5 Veebeam SD
This is a simple way of getting whatever media's stored on your laptop onto your TV. Just plug the box into your TV, slot the antenna into your laptop and, hey presto, your desktop appears on your TV set via wireless USB, which is more secure than Wi-Fi. Note: the
two devices have to be in the same room. Choose Play-To mode and you can continue working on your laptop while a video streams from it to your telly. A multitasker's
dream, it's also available in HD for an extra £40.
£99, www.veebeam.com
6 Slingbox Pro-HD
You can watch your favourite TV shows from any hotel room in the world with the Slingbox,
now available in high definition. Sync up to three devices to it – your set-top box, DVD player
and DVR, for instance – and you can watch live UK TV on your laptop. You can even watch on your phone, though it'll set you back an extra £30 to do so.
£263, uk.slingbox.com
7 D-Link Boxee Box
Powered by Intel's Atom CE4100 1.2GHz processor, the Boxee Box lets you stream video from any website to your TV, and offers full web browsing using the QWERTY remote. It syncs to Facebook, making it easy to share and recommend shows and includes a wealth of apps from the BBC, Last.FM, Channel 4, Comedy Central, YouTube, Flickr and Picasa.
£199, www.dlink.co.uk
8 Logitech Squeezebox Duet
This plunders your digital music collection and sends tracks to your stereo, letting you play MP3s and internet radio stations in any room of your house. It'll accept music from more than one computer/NAS and can be controlled with the remote's 2.4-inch screen and click wheel.
£235, www.logitech.com/uk
9 Naim UnitiQute
It may be small but this little box of tricks has plenty to offer. It can receive FM, DAB and
internet radio stations, stream from UPnP network storage, PC or Mac, or play tracks directly
from your chosen MP3 player or USB storage device. Add some speakers and it'll ably replace your stereo, with sound quality that will please the most ardent of audiophiles.
£1,350, www.naimaudio.com
10 Airphonic Wirefree
If you don't fancy Apple TV or waiting for Airplay-compatible devices, this offers a more universal, if less elegant, solution to streaming from your iDevice. Just plug one
dongle into your iPad, iPhone, iEtc and the receiver into any iPod dock and you'll be able to beam your tunes wirelessly.
£90, www.dipecomm.eu
11 Sonos BU150
The best-known multiroom sound system now comes packing Spotify. Sign up for a Premium account (£9.99 a month) and you can play its selection of over ten million tracks and your Spotify playlists in every room of the house, using
the iPad app to manage playlists, skip tracks and adjust the volume.
£700, www.sonos.com