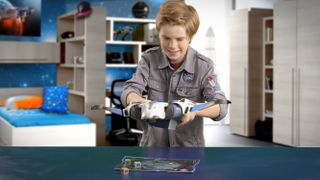 The Internet of Toys
Drones, apps, smart toys and augmented reality are the top tips for the high tech toys of 2016, as T3 discovered after a play date at the London Toy Fair, where the world's toymakers converged to tempt us with ever more sophisticated playthings.
Just as the Internet of Things is gathering pace by making almost anything with a plug 'smart', an Internet of Toys is taking shape in the playroom, only here, you don't need power. So that means passive plastic like LEGO and Playmobil can get connected through smartphone apps to extend play into the digital domain, while drones can be flown using virtual reality and even traditional games like Scalextric are being enhanced with app-powered features.
These are T3's top ten tech toys of the Toy Fair. Try saying that when you've had a few. Now let the games, quite literally, begin.
• Our regularly updated list of the best toys money can buy is this-a-way…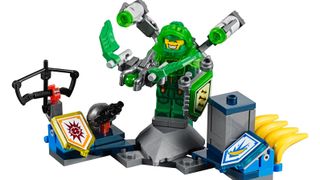 LEGO Nexo Knight Ultimate Aaron 70332
NEXO Knights is the latest big new launch for Lego, and introduces a sci-fi/mediaeval world full of incomprehensible-to-adults mayhem, with a good dose of smartphone app action thrown in.
The knights are, obviously, battling the evil Jestro and his monsters and one way in which the battle can be won is by collecting the various shields bundled with each figure. Again, obvious.
Scan the unique sigil with the camera on your device and the iOS/Android app unlocks special powers that help you win the app game.
The premium Nexo set is the Fortrex (£79), but you can kick off with but a single knight pack and the Merlock 2.0 app - which, of course, is free.
Price From £7 | LEGO UK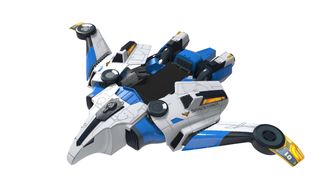 Ravensburger Space Hawk
Space Hawk is the perfect example of a smart toy, melding physical play with video gaming, courtesy of the smartphone that sits inside the body of this space ship.
Ravensburger Digital has dreamed up a remarkably in-depth backstory for Space Hawk, in which the characters, have to defend the known galaxy, in the year 2525 - when, as listeners of a certain age will recall, we "Won't need no husband/Won't need no wife" -from alien monsters and careening asteroids.
You do this by flying your vessel over printed cards, which your smartphone reads via RFID tags, triggering games, stories and various other exciting things.
And if your phone battery dies, you still have a big spaceship to play with. Ravensburger reckons this is much healthier than just playing computer games, and we're not about to argue.
Price £49 | Amazon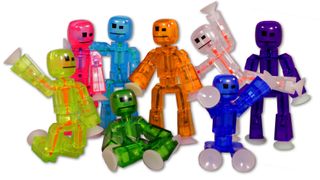 Brainstorm Ltd StikBot Studio Pack
StikBots are basic, pose-able figures with suction cups for hands and feet. Once again, the real fun begins once you download the companion app. This allows you to make animated shorts using your smartphone and starring StikBot.
The app uses the phone's camera to make simple stop motion animations, offering tips along the way to help you get the movement right. It also allows you to share your efforts online, and if they're good enough, they might be featured on the StikBot Show.
The Studio pack includes a tripod stand for your phone and the box itself makes a suitable background for your StikBot flicks - or get a good backdrop on your laptop and use that. Before you know it, you'll be the new Aardman.
Price £15 | Brainstorm Ltd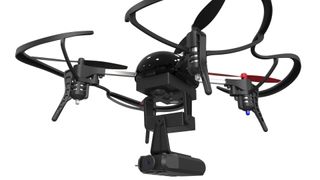 Micro Drone 3.0
Watching the Micro Drone 3.0 hover perfectly still over your head, before lurching sideways to execute a perfect barrel roll is still unnerving, but we're gradually getting used to the rapid evolution of quadcopter technology.
The unique feature of this Indiegogo-funded project is the micro gimble. The world's smallest gimble, apparently, it holds a little 720p camera in place beneath, so you can sweep and dive, while capturing smooth video footage.
You can also watch it in real time, in VR, via the miracle of having your smartphone screen held in front of your eyes by Google's Cardboard VR (or your own choice of VR headset. It launches later this month.
Price £100 (gimble not included) | Extreme Fliers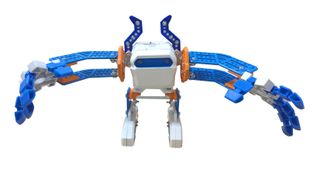 Meccano Micronoids

We loved Meccano's two-foot-high, G15 Meccanoid from 2015 and it's replacement, the G16. But they were a tad pricey at over £150 each, so with pocket momey running short, we're glad they've now been joined by the smaller Micronoids.
These basic 'bots are programmable via the direction buttons on the back of their heads (or 'Meccabrains' as Meccano likes to call them). They also react to music (by jigging about a bit) and will answer spoken questions with yes or no (chosen at random). Exactly like a real person!
Price £40 | meccano.com | Out later this year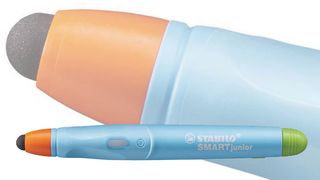 Stabilo SMARTjunior Stylus
Stabilo has been making writing instruments since 1904 and until this point, they have all been compatible with paper only. SMARTjunior is the brand's first digital stylus, designed to write on touchscreens, and it comes with an app that encourages good handwriting habits in children. Or adults, who have lost the power of calligraphy, due to the same touchscreens.
The app, called Monster Zoo will be available at the end of March to download for free onto iOS and Android devices with a code printed in the pen's packaging. It offers perfect practice for preschoolers just getting to grips with handwriting thanks to the apps amusing lessons.
Parents will be relieved to know that this battery-powered virtual pen only writes on screen. It's been ergonomically designed for young right-AND left-handers, too, so they can all follow the on-screen exercises comfortably.
Price £75 | Stabilo