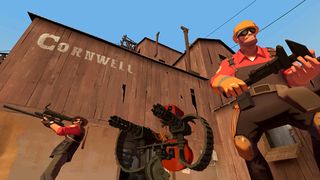 Introduction
Okay, okay, OKAY! We know that anyone foolish enough to claim they know the best PC games is asking for a thousand comments telling them why they're wrong. After all, we all have our own tastes - some people like indie, some like racing games, some only play solo, some only play in groups.
Some people, apparently, like tractor simulators. We're not claiming objectivity - this list just reflects our preferences; shininess, complexity, originality, and current playability. We've also tried to avoid too much crossover - how many team shooters do you really need to play? Ten, or just the best one?
There are still plenty of games we feel guilty for having left out - classics like Half Life 2, XCOM: Enemy Unknown, Dwarf Fortress and the endless stream of new games like Kingdom, Crawl, Maia, and the rest. These, however, are our essential PC games - for the moment, right now.
Also check out: Best graphics cards for every budget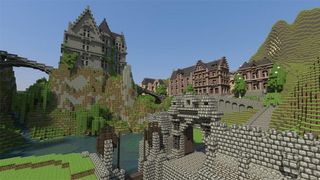 1. Minecraft
Minecraft is more than just a game, it's an answer to every criticism that gamers only ever come together to destroy each other. This rather beautiful game allows players to create anything there imaginations can conceive and over the years, Minecraft has players build models of Minas Tirith, King's Landing, the Starship Enterprise and The Winter Palace. Populated by a lovely community, Minecraft feels like more than a game - more like a revolution.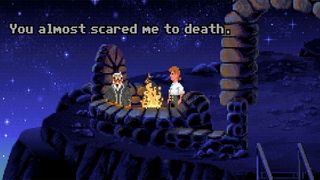 2. Monkey Island
Released back in the 1990s, when LucasArts was still a going concern and point-and-click adventures were a dominant genre on PCs, The Secret Of Monkey Island is one of the most beloved games of its era. Conceived by Ron Gilbert (Day Of The Tentacle, Deathspank) and co-written by Tim Schafer (Brutal Legend, Grim Fandango) and Dave Grossman (Sam & Max), the game told the story of Guybrush Threepwood, pirate wannabe and ne'er-do-well who finds himself at odds with undead pirates. Shot through with infectious humour, The Secret Of Monkey Island come on like a comedy rip on Pirates Of The Caribbean - even though it preceded that film franchise by about a decade.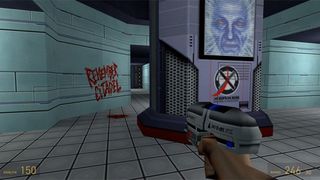 3. System Shock 2
Before he presided over the BioShock franchise, Ken Levine produced this terrifying sci fi horror story, in which an astronaut emerges from cryo-sleep to find himself on a spacecruiser overrun with murderous apparitions. As they explore the ship, players are guided by the disembodied voice of the ship's only other survivor, they're attacked by all manner of nightmarish creatures. Shocking, disturbing and frighteningly compelling, System Shock 2 also boasts one of the best knife-twists in any game narrative ever made.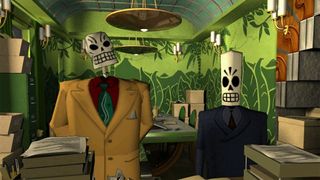 4. Grim Fandango
Another prized classic, Grim Fandango tells the story of one Manuel Calvera, a travel agent in the Land Of The Dead who uncovers a nefarious scheme by his boss and colleagues aimed at defrauding dead souls of their passage to paradise. With its unique visual style, fantastic jazz soundtrack and its laugh-out-loud hilarity Grim Fandango is certain to leave its inedible mark on every player..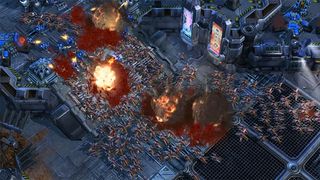 5. Starcraft 2
Starcraft 2 raised the bar considerably on its groundbreaking predecessor. Featuring eye-popping graphics, new units, smooth interface and an intuitive match-making system, Blizzard's space western makes an unshakable claim to top honours in the RTS genre. Given that it had to satisfy not just long-time fans, but also professional gamers in an eSports league balance was key, and Blizzard ensured that no race the player chose was systemically stronger than another. This is made all the more impressive by the fact that the developers planned to add extra units over a two year period that shift dynamics considerably in their meticulously crafted game.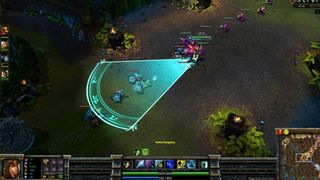 6. League Of Legends
One of the best examples of the increasingly popular MOBA (that's Multiplayer Online Battle Arena) games in existence, League Of Legend is a staple on the eSports scene. The game combines elements of RTS and RPG games, League Of Legends pits teams of players against each other with the aim of destroying every other team's base - or Nexus. Each player controls a Champion and is tasked with leveling them up by killing AI minions and nicking their gold and XP - which are then spent of abilities and equipment. Boasting a player-base in the millions, it's also one of the best arguments for the Free-To-Play model.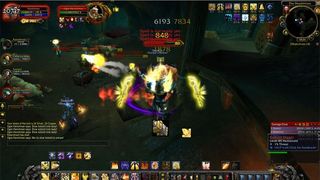 7. World Of Warcraft
It's hard to impress just how awe-inspiring World Of Warcraft is upon anyone who hasn't played it. The game's size is gargantuan, its plotlines labyrinthine and the activities players can get stuck into are legion. Equally impressive, though, is how meticulously balanced the game is; the talent trees of the different classes allow players to scale up characters, opening up different abilities and paths of play. There's a reason WOW is one of the few MMOs that can still charge a monthly fee: nearly ten year's after its release, it's still the best game in its genre.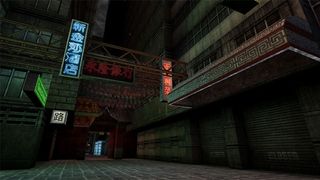 8. Deus Ex
A game raked over coals by critics for it sub-par graphics, fiddly interface and voice-acting so deadpan it's positively stoic doesn't sound like a classic does it? And yet Deus Ex is pretty much required reading for anyone who takes this medium seriously. Boasting a fantastic plot – which often faced the player with as many moral conundrums as puzzle – and truly emergent gameplay, this cyberpunk thriller is still hailed as one of the best games ever developed.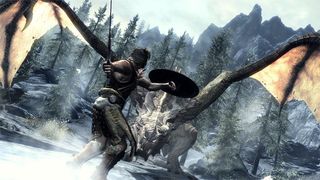 9. Elder Scrolls V: Skyrim
Bethesda has spent a lot of its existence trying to draw as many players as possible into the vortex of the RPG genre. The method they use to do this is simple; fuse smooth FPS interface with massively deep RPG levelling and then turn the player loose in a huge world filled with stories and adventures. The strongest title it's released to date is 2012's epic adventure set in the north of Tamriel. Players should take heed, though; booting up this game pretty much guarantees you'll disappear from the lives of your friends for about a week!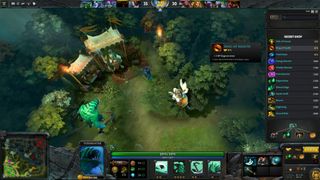 10. DOTA 2
The standard multiplayer battle arena game features a wide range of characters and a single map that hasn't changed since the days of Warcraft III. In terms of which MOBA to play, it's always a toss-up between League of Legends and DOTA 2 - to the outsider, the differences are tiny, to the hardcore players they're huge. We tend to pick DOTA because, though the game is no easier, the community has a better reputation. Be warned though, these games are time sinks and you'll need to absorb a huge amount of knowledge to get good at them.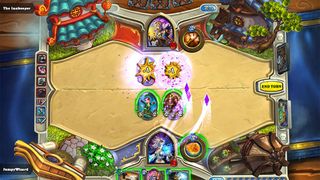 11. Hearthstone
Physical CCGs (collectible card games) like Magic the Gathering have been around since I was a wee nipper (which is somewhere back in the Dark Ages), and direct translations to video games have happened before (such as Ascension). But it took the Warcraft creators Blizzard to turn this extremely-niche genre into another all-consuming wondergame. Players play against each other or through single-player challenges, taking turns to draw and play cards from their hand. What differentiates Hearthstone, though, is the marvellous artwork and theming, and Blizzard's commitment to the game's balance.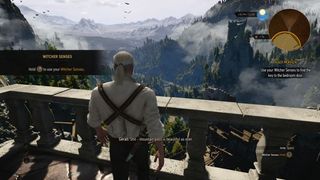 12. The Witcher 3
Knocking games like The Elder Scrolls V: Skyrim and Fallout clean out of mind, the Witcher 3 has only been out for a few months, but has already set the standard for what AAA fantasy RPGs should be, in the same way that Mass Effect did for science fiction ones. You take control of the Witcher Geralt, in a nasty low fantasy universe - where there are monsters and magic, but the sword tends to decide most fights. Geralt is a monster hunter for hire, so he combines the best elements of detective, warrior and social outcast - and in this world, he fights monster as often as he deals with racism, horror and unquiet spirits. It's funny, dark and huge.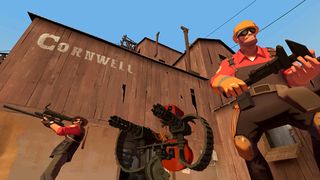 13. Team Fortress 2
This game is OLD now. But it single-handedly started a whole bunch of trends (good and bad). You take control of one of several different cartoony classes, each with heavily-specialised tech, seeking to kill the enemy team, or capture flags / locations. As you play, you collect new weapons, hats, outfits, crates and the rest - which this game did first.
Few games have the iconic character and inherent humour of TF2, or the careful gameplay balance. If you want something more skill-based, less silly, more lethal and more fair for newcomers, Valve's Counter-Strike has been the king of hardcore multiplayer shooters since around the year 2000, with Global Offensive being the latest iteration.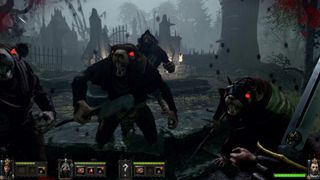 14. Warhammer: End Times - Vermintide
Imagine Valve's Left4Dead, but with the zombies replaced with blade-wielding Rats (Skaven), and you've pretty much got Warhammer: End Times - Vermintide. Set in the Warhammer Fantasy world, you play one of five heroes that have their own distinct style of play. Whether you cut down rats as the burly Empire Soldier Markus Kruber, or play as the the one-eyed, pistol-wielding Witch Hunter Victor Saltzpyre, you'll need to co-operate with your team mates (and not wander too far ahead) if you want to survive.