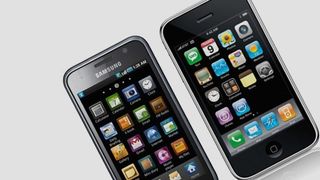 Join a mobile melee
Join a mobile melee
Samsung Galaxy S III vs Apple iPhone 5
As this year's android army vs team apple fisticuffs, and plentiful European lawsuits, proved, this is a rivalry that will run and run. With the iPhone 5 rather hopefully tipped to appear as early as March, and the latest Samsung flagship also rumoured to appear in the first half of Space Year 2012, expect high specs, boosted graphical power, more cloud usage and bigger screens. Also expect endless tiresome online debate from rival users about whose mobile telephony dong has the greater girth and potency.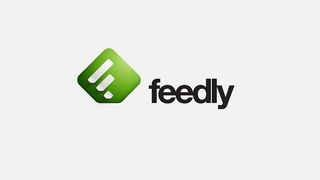 Discover more stuff
Discover more stuff
Sign up for a free account with feedly.com, which is on tablets as well as the Chrome web app store. It's a beautifully designed web aggregator that you customise by adding feeds from specific websites or categories such as "Apple", "Android" or "Pollyanna Woodward in a circus".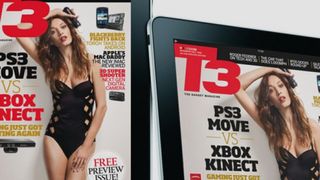 Subscribe to T3
Subscribe to T3
Thanks to our superhuman magnanimity, you can read about all sorts of stuff for free on T3.com (as we assume you are doing right about now). But if you've also decided to buy the January edition of the magazine, you'd have saved a fair bit if you subscribed. £27.50 gets you a year's top tech tittle-tattle for half the cover price, plus access to T3: iPad edition at no extra cost. Head to myfavouritemagazines.co.uk.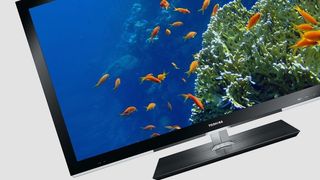 Bin the silly shades
Bin the silly shades
Toshiba's "high-quality, glasses-free 3D", is incoming in early 2012. Powered by the company's ground-breaking, if hard-to-pronounce, Cevo engine, it could be a revolutionary step forward, enabling you to watch films of the quality of The Last Airbender, Final Destination 5 and Cats & Dogs: The Revenge of Kitty Galore, sans spectacles.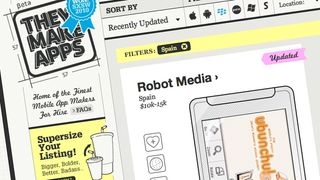 Make an app
Make an app
Got a genius idea for an app but no idea how to get it made? If you head on over to theymakeapps.com, you'll find a list of freelance app builders waiting to make your dreams into a reality. They're even categorised by platform as well as by budget from $5k to $25k+.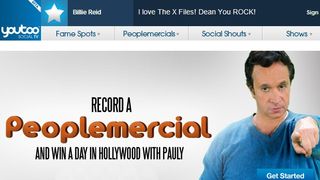 Be famous for 15 seconds
Be famous for 15 seconds
YouToo.com is a social TV network that encourages you to record a 15-second "fame spot" to be broadcast in the ad breaks. Although it's currently in beta testing, the website is fully functional. Just the ticket if you're an unhinged show-off.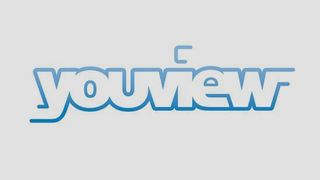 Change the way you watch TV
Change the way you watch TV
Yes, we know. We said YouView would launch in 2011 and it hasn't, but stay with us on this, because when it does land atop your TV, it's going to be big. The platform is a joint deal between the main terrestrial channels, BT and TalkTalk. It's essentially an evolutionary melding of Freeview and on-demand services, with HD content, PVR functionality, no subscriptions and the ability to watch any programme from the last seven days without having to record it. See? Big.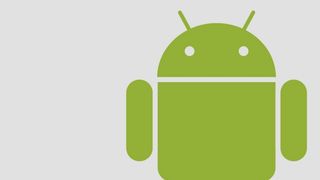 Enjoy a sugary OS snack
Enjoy a sugary OS snack
Jelly Bean, the next iteration of Google Android, should launch in the second quarter of 2012. Ice Cream Sandwich was a giant, tablet-including leap, so expect this one to be more incremental. Hopefully that means quicker, more straightforward upgrades.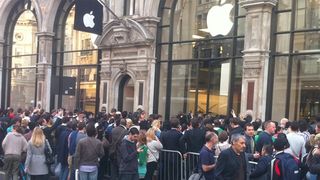 Buy something from Apple without queuing
Buy something from Apple without queuing
The revised and free Apple Store app for iOS lets you buy accessories without having to speak to another human being. Just pay for the item on your phone and they'll email you the receipt, then post the goodies. You can finally have all the Apple you need without ever having to leave the couch.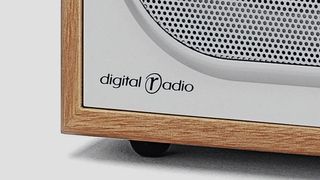 Get DAB radio in your car
Get DAB radio in your car
Stuart Harris, head of product marketing at Vauxhall, boldly barks: "2012 is probably going to be the year of the digital radio" in production cars. "There's still a bit of lag with some manufacturers," he continued, "including ourselves. Delays surround the electrical architecture in the car and we just need to make some changes to allow a cost-effective move to DaB."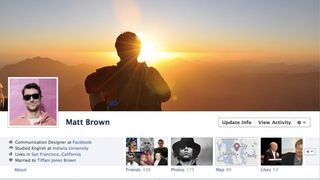 Customise your Timeline
Customise your Timeline
What's a "Timeline", you cry? Yet another Facebook profile overhaul, that's what. What's most striking, though, is it now uses an enormous blanket image to represent your life, so you best make it a good one. Google search "Facebook cover image template" for a formatted blank image you can use in editing suites. There are already some brilliantly inventive ones out there.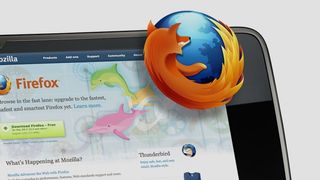 Use a Mozilla phone maker
Use a Mozilla phone maker
The Firefox web browser maker is to try and do for mobiles what Google's Chrome didn't do for laptops. The Boot to Gecko OS it's currently testing will run entirely on the web with HTML5 apps. Expect a launch in the second half of 2012.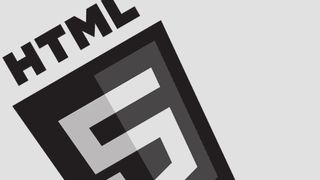 See the web transform
See the web transform
Adobe's given up with Flash for mobile now, and has joined everyone else in sticking a finger in the HTML5 pie. The standard makes it easier to produce stunningly animated web content, with more flexibility and cross-platform compatibility than before. As a result, 2012 should be the year that the web gets a whole lot prettier – and starts to work properly on iDevices.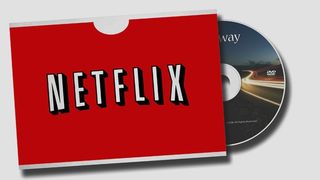 Stream from the king
Stream from the king
Well-established in the US, the Netflix film-streaming service is finally set to land on these shores. Bad news for DVD and Blu-Ray sales, not to mention Sky and Lovefilm's grip on the market. Netflix customers will get exclusive access to big titles such as the Hobbit and the Girl with the Dragon Tattoo.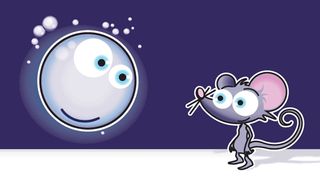 Protect your tech
Protect your tech
When you get your brand new shiny smartphone, you're likely to want to insure it: these things ain't cheap to replace. If you go with the in-house insurance it's likely to cost you more than it should. Instead, get your kit insured with protectyourbubble.com. Worldwide iPhone 4S insurance starts at £5.99 a month, with loss cover for an extra pound.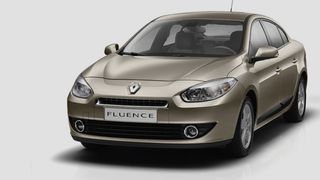 Buy an electric car
Buy an electric car
In a fit of sci-fi pique, Renault has not one, but four new zero-emission electric cars – among the first "proper" battery-powered motors. The Fluence is the spearhead of this new collection: a four-door saloon with an 84mph top speed, 115-mile range and six-to-eight hour charge time.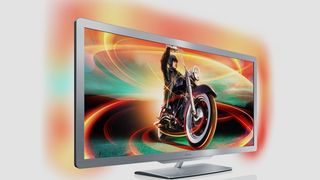 Don't buy a TV till autumn
Don't buy a TV till autumn
The IFA consumer tech show in Berlin each September plays host to a mouth-watering meat platter of tech launches. The focus is normally on TVs, which means you might want to think thrice before splashing out on that mega 3D display until it's happened.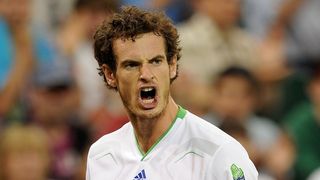 Mount Murray Mound
Mount Murray Mound
Prepare to mutter "Come on Andy" under your breath from June 25 until, hopefully, July 8, to cheer on the po-faced Scot as he tries to conquer the tennis world with his workmanlike brand of racquetry. The BBC plans to broadcast the tournament in 3D again, and a month later, the courts will be in use again for the Olympics.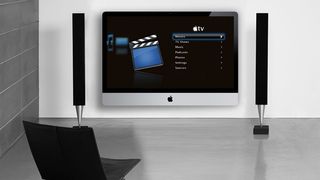 Buy an Apple HDTV
Buy an Apple HDTV
Steve Jobs' biography revealed he'd "cracked the code" of how to make telly work within Apple's ecosystem. Which makes the rumours that a 2012 launch for an elegant, apple-branded HD set entwined with iTunes and Siri voice control seem almost plausible.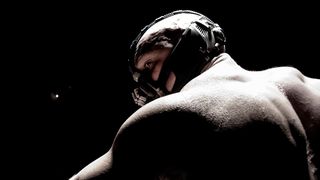 Watch The Dark Knight Rises at the IMAX
Watch The Dark Knight Rises at the IMAX
If you didn't see Chris Nolan's second Bat outing in 70mm IMAX megavision, you missed out on building-sized action sequences and thunderous surround sound. The threequel will be at IMAX cinemas from July 20. Make sure you go to the toilet before taking your seat.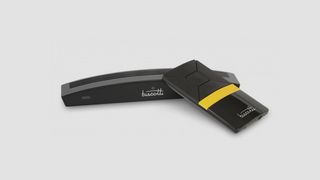 Video call from your telly
Video call from your telly
No more feeling sordid Skyping from the spare room for you. Biscotti's TV phone ($199, biscotti.com) is a complete, out-of-the-box video-calling solution, turning your HD TV into a Google Voice-based chat-o-matic machine. There's no monthly sub and it's simple enough to be mum-proof.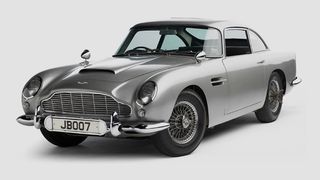 Be shaken and stirred #1
Be shaken and stirred #1
The National Motor Museum is kicking off the year of 007 with a public exhibition of 50 original James Bond cars, starting January 17. Everything from the classic Aston Martin DB5 to the Brosnan BMWs – it's okay, they won't be invisible – will be in place, in the biggest Bondmobile collection the world has seen.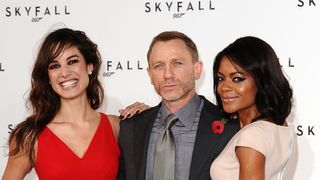 Be shaken and stirred #2
Be shaken and stirred #2
Skyfall, the 23rd Bond, should be in UK cinemas from October 26. The source material is entirely original, with no input from Ian Fleming at all – well, he has been dead for almost 50 years. Daniel Craig's back, with Bérénice Marlohe and Naomi Harris providing for his sexual needs before perishing in unpleasant circumstances. American Beauty director Sam Mendes is the man saying "cut".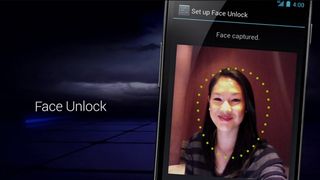 Face-unlock your phone
Face-unlock your phone
Android Ice Cream Sandwich pioneered face-recognition tech, but how long before it's on every handset in town? We'll be honest, it's not that quick and it's kind of silly, but it is a good feeling showing your pub family you're no longer a slave to the "swipe to unlock" gods.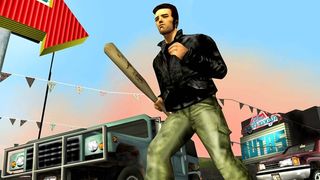 Relive a classic
Relive a classic
Grand Theft Auto III, the game that first brought the world sandbox-style carnage in 3D, is now out on dualcore iOS and Android devices. Oh how far we've come. It's somehow a decade since Rockstar's icon debuted on the PS2 and gives us the novel opportunity of kicking ass with our fingers.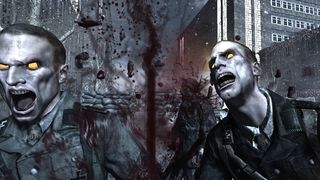 Shoot some people
Shoot some people
Activision's record-busting Call of Duty series regularly flits between the Treyarch and Infinity Ward studios, with the former – responsible for Black Ops rather than the Modern Warfare series – making 2012's effort. It's already in the works, and a recent job listing seeking someone to help bring the "hugely successful game to a new console" suggests a Wii U version. That or there really will be a new Xbox this year…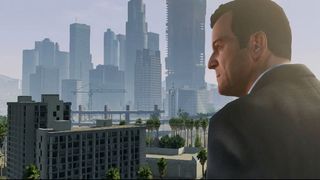 Shoot some more people
Shoot some more people
Had your refill of GTA III? Well, there's a new boss in town. As yet all we can really tell you about Grand Theft Auto V is gleaned from its teaser. So we know it's set in Los Angeles surrogate, "Los Santos", and stars a career criminal who wants to retire and live the quiet life. Yeah, good luck with that. Graphics seem, unsurprisingly, to be a step on, while the terrain stretches from urban sprawl to mountain ranges, so missions should be varied. Horseback drive-bys anyone?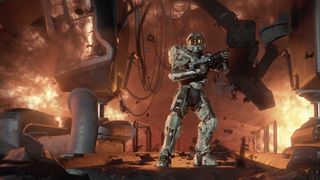 Become Master Chief once again
Become Master Chief once again
Halo 4 – actually the eighth title in the Halo franchise – sees Master Chief return to "confront his own destiny and face an ancient evil that threatens the fate of the entire universe" (again). This is the first time the world will see a Halo game without Bungie behind the wheel, but we can still expect hectic online multiplayer action and portentous dialogue.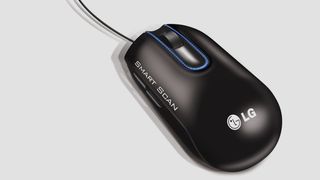 Scan without a scanner
Scan without a scanner
LG's SmartScan mouse (£85, lg.com) is an innovative diamond in the workaday rough, as it lets you scan documents up to A3 size at the touch of a button. How accurate do you have to be? Not very. Just swipe across the page, colouring in like a man possessed, until it's all revealed on screen.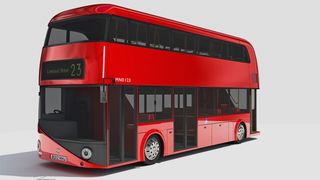 Use Wi-Fi on a bus
Use Wi-Fi on a bus
Virgin's set to offer free Wi-fi on all London buses just in time for the Olympics. Yay! Virgin customers set to get access to 10Mbps, while everyone else will be restricted to a slightly more stately 0.5Mbps. Booo! Well, we guess bandwidth doesn't grow on trees…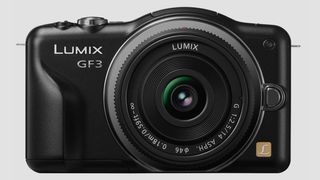 Photograph the Olympics
Photograph the Olympics
Need something fast to capture Usain Bolt? As well as being the world's smallest and lightest system camera, the Panasonic GF3 (£549, panasonic.co.uk) has the world's fastest autofocus at just 0.1 seconds. In the nosebleed seats? It works with Panasonic's full range of zoom lenses.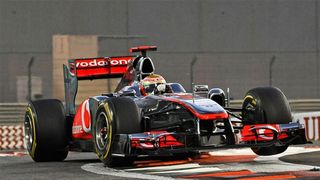 Go to the British GP
Go to the British GP
Even if Lewis or Jenson don't end up on the podium flicking Vs behind Sebastian Vettel, The British Grand Prix at Silverstone is not a day to miss. A £97.50 family ticket gets you access to the post-race party, air displays, e-Zones and a trade mall full of Grade-A F1 tat.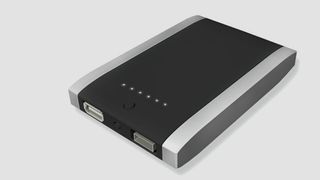 Stay charged up
Stay charged up
Three top options for a bit of extra device juice in any situation: PowerGen Mobile Juice Pack Ultra (£21, amazon. co.uk); Energizer XP2000 (£20, carphonewarehouse.com); and Mophie Juice Pack Powerstation (£70, apple.com/uk)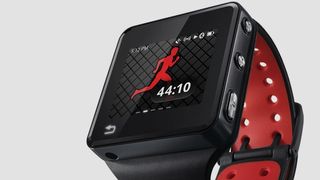 Run
Run, run and run again
Regular exercise improves your mood and immune system, so you'll ease gaily through winter. The Motoactv sports watch (£250, motorola.com) keeps you on track, helping plan a month's running in advance, before tracking your progress for your stat-viewing pleasure, online or on your Android blower.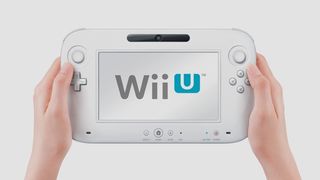 run and run again
Never stop gaming. Ever
The seven-inch touch screen on the motion-sensitive controller fronting Nintendo's new bag of tricks, the Wii U, means you'll be able to turn big-telly games into portable ones at the drop of a hat. Sod "inventive gaming avenues", Nintendo just solved relationships.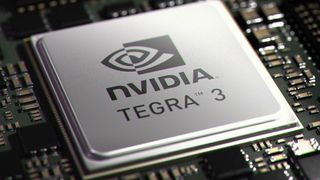 Never stop gaming. Ever
Use a phone as powerful as your computer
As dualcore smartphones become the norm, it's time is looking to the future, with leaked specs for the Galaxy S III pointing to a 2GHz quadcore CPU with 1.5GB of RAM. HTC, meanwhile, is set to launch its Edge handset soon, with an Nvidia AP30 Tegra 3 CPU, comprised of four 1.5GHz cores. And if the iPhone 5 emerges, blinking, into the light in 2012, how many cores will it have? Watch this space…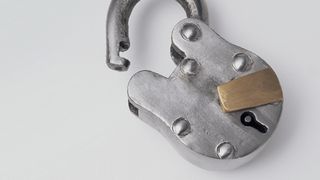 Use a phone as powerful as your computer
Get serious and upgrade your online security
It's a dangerous time to be alive, particularly if you live out much of your existence online. Kaspersky's security software can help alleviate some of your 21st century e-paranoia, with machines as well as dedicated solutions for your mobile bits and bobs. Mcafee also offers the kind of peace of mind that normally comes only with an overdose of prozac. We recommend Kaspersky Pure 2012 (£50, kaspersky.co.uk) or Mcafee all access 2012, (from £70, mcafee.com/uk).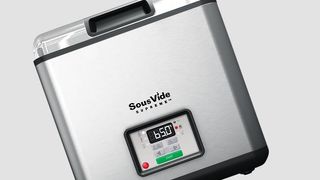 Get serious and upgrade your online security
Cook the best steak you've ever had
Sous-vide cooking is the cooking style du jour, heralded by chef Heston Blumenthal and others as the greatest revolution in food preparation for a century. Stick your fillets in bags, dunk them in boiling water and they'll come out so unbelievably tender you'll think your teeth have sharpened. You may well need a SousVide SVS-10LS Supreme (£349, johnlewis.com) to help out.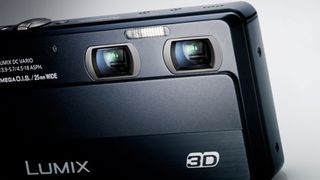 Cook the best steak you've ever had
Take good 3D photos
Panasonic's DMC-3D1 (£430, panasonic.co.uk) is the most compact full-HD 3D camera to date. It proffers nine-megapixel 2D stills and eight-meg 3D ones, using two 25mm, wide-angle lenses. Yum.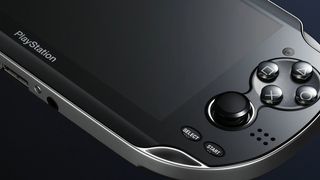 Take good 3D photos
Partake in a portable gaming power struggle
PlayStation Vita vs Nintendo 3DS vs smartphones
Sony's new quadcore console is the most powerful hand-held in history, with Uncharted: Golden Abyss as exciting a launch title as we can remember. But can it provide the kind of unstoppable flow of killer titles that the 3Ds has lacked? And will anyone really care as ubiquitous smartphones increasingly have the processing power and cheap titles to sate most mainstream gaming thirsts? Game on…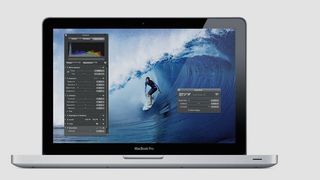 Partake in a portable gaming power struggle
Watch out for a big MacBook change
The MacBook Pro is continually being tweaked with processors, but its future as an old-style laptop now looks uncertain. Analysts suggest it'll lose its DVD drive this year and slim down, becoming more like a bigger, more high-powered Air. Hurrah for progress.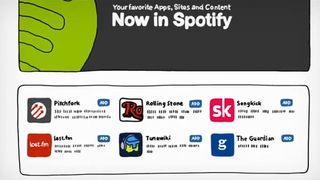 Watch out for a big MacBook change
Detonate an atomic music cloud
Google Music vs iTunes Match vs Spotify
2012 is the year of the cloud, and these ever-so slightly different music models will slug it out for the duration. Google Music lets you upload all your tunes to listen to anywhere for no cost, while the delayed iTunes Match is set to shun the pain of uploading by duplicating your library at a cost. Meanwhile, tried and tested Spotify side steps ownership and lets you lease its big pile of music in the sky for a fee. this war is going to get noisy…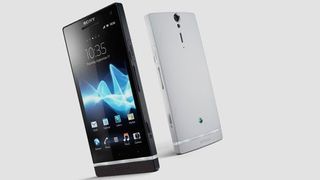 Detonate an atomic music cloud
Watch Sony storm back
In October Sony bought the "Ericsson" bit out of Sony Ericsson. With full creative and industrial control, will it now unleash the full power of the PlayStation, Cyber-shot and, er, Walkman lines on its phones? It had better…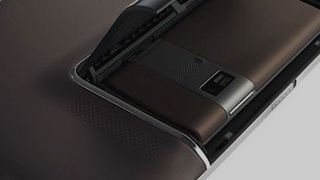 Watch Sony storm back
Make your tech multitask
Asus's strategy for the New Year appears to be "why be one thing if you can be two?" A fair question. First: the Eee Pad Transformer Prime does the laptop thing just as well as the tablet thing; next: the PadFone sticks an Android handset inside a slate for shared info and battery. Hmm…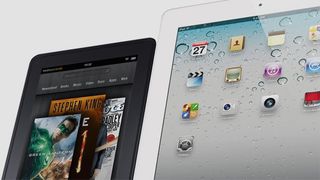 Make your tech multitask
Choose your tablet weapon
Amazon Kindle Fire vs Apple iPad 3
Quadcore, Retina Display toting mega tablet or low-tech, giveaway-priced content consumption unit? In the UK, the iPad 3 may have a head start, with video rights deals and a release date not yet hammered out for the fire, but Amazon's cheapo device is sure to eat into Apple's international tablet profits, big style.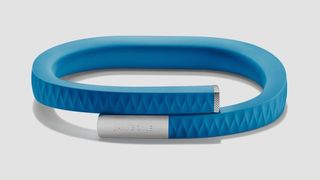 Choose your tablet weapon
Track your life
If tracking your running's just not enough, why not level up to full-on life monitoring? The Jawbone Up (£80, jawbone.com) is a comfortable, relatively stylish wristband that tracks your physical movement and sleep cycle, while encouraging you with gentle vibrations to leave your desk for regular walking (or, more likely, smoking) breaks. View all your data on the inevitable free-app sidekick.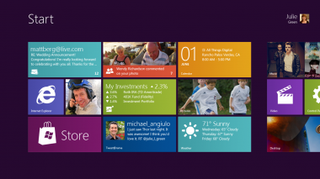 Track your life
Upgrade to Windows 8
Don't even think of trying to avoid this mother of upgrades when it hits in April. The touch-friendly operating system will turn up on everything from desktops to tablets. Judging by the excellent advancements of Windows Phone 7, though, it could be a bit special.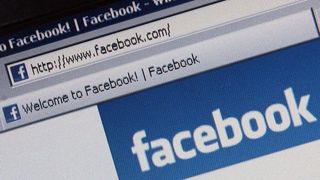 Upgrade to Windows 8
Buy shares in Facebook
It seems likely that the Zuck's social baby will float on the New York stock exchange this year and a valuation of £100 billion is being bandied about. Our advice: if you can buy shares at the get-go, do so, then sell straight away. If you can't, leave well alone.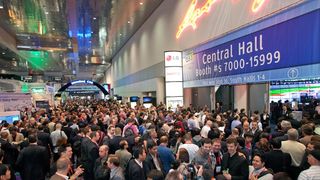 Buy shares in Facebook
Watch MWC 2012 unfold on T3.com
The annual Mobile World Congress kicks off in Barcelona at the end of February. As usual, we'll be there hunting down all the latest gadgets on shwo and getting our grubby mitts on them. You can read/view/watch videos about all this years hottest tech on T3.com.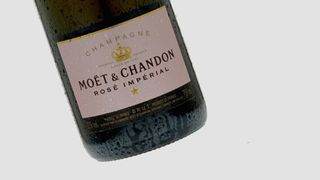 Watch MWC 2012 unfold on T3.com
Prepare for the apocalypse
Spend time with your loved ones. Laugh, drink, eat; enjoy the fruits of the Earth. For the world will come crashing to an untimely halt on December 21, according to the Mayans. They could at least have had the decency to arrange it for after Christmas, but whatever, we're not ones to complain. Happy teching!