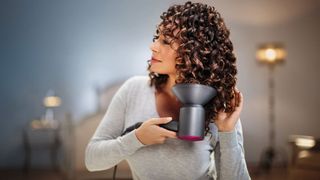 Introduction
They brought us into the world, put up with our tantrums as toddlers and teenagers and are always on hand to dispense some handy advice. So why not get your mum a present she really wants this year instead of flowers and dare we say it, a vacuum cleaner or ironing board cover? We've rounded up some techie treats from gadgets for pampering to stylish accessories and devices for some well-earned peace and quiet.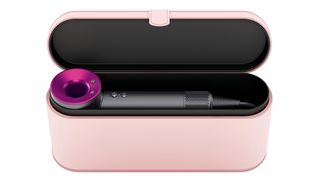 Dyson Supersonic
Hairdryers haven't changed much since they were invented in the 1960s, but that was until Dyson's Supersonic burst onto the scene. The revamped hairdryer looks dramatically different and is much quieter than its rivals thanks to a digital motor that spins six times faster than other hair dryer motors, stashed in its handle – perfect for mums getting ready early in the morning. The gadget uses Dyson's Air Multiplier technology to amplify air and produces a high pressure jet of air travelling at 105mph. It even promises to make hair look shinier and now there's a special Mother's Day edition in fuchsia that comes in a sleek pink presentation box (as well as all the usual extras including a smoothing nozzle).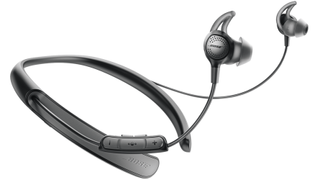 Bose QuietControl 30
What mother wouldn't want a pair of noise cancelling headphones? Not to ignore her baby's cries when she's needed of course, but to get some peace and quiet in the house when someone else is looking after the little or not-so-little one(s). Bose are known for being leaders in the technology and their wireless QuietControl 30 in-ear headphones are perfect for the job as they can be adjusted to alter how much sound is blocked out or let in. This means mum could immerse herself completely in an album or podcast, or keep an ear open for any signs of mischief.
The QC30 headphones feature tiny earbuds that integrate a total of six microphones, and a sleek neckband that houses the rest of the advanced electronics system. They boast 10 hours of battery life from a rechargeable lithium-ion battery and are great for commuting and travelling as well as switching off at home.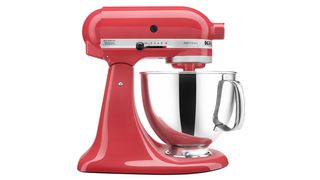 KitchenAid 125 Artisan 4.8L Stand Mixer
If your mum's a fan of The Great British Bake Off, a nifty new mixer could elevate her Victoria Sponge to a real show stopper. The KitchenAid 125 Artisan 4.8L Stand Mixer is a classic and looks great on a worktop. With a 300 watt air cooled direct drive motor and multiple speed settings, the mixer can be used to effortlessly whip up meringues or cookie dough. It comes with a wire whisk, dough hook and flat beater as well as the shiny metal bowl. And for next mother's Day there's a plethora of extras that can be bought from a pasta maker attachment to ice cream maker.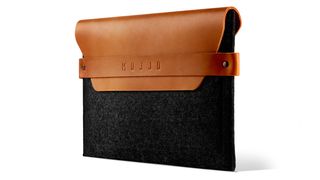 Mujjo Leather Gadget Case
There are plenty of practical cases for beloved laptops, tablets and phones out there, but how about treating your mum to a stylish leather one? Dutch company Mujjo makes minimalist cases for Apple products. Its leather wallet case for the iPhone 7 protects the phone and also has a handy external pocket in which to keep a bank card or travel pass, for example – perfect for mum if she's a fan of small handbags. Alternatively, the carry-on folio for the 12-inch Macbook comes with a clever handle on the outside so it can be easily carried like a clutch bag, while the iPad mini sleeves comes in a chic envelope-style design, which will have colleagues green with envy.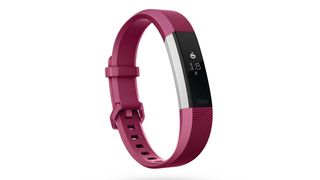 Fitbit Alta HR
If your mum is on a health kick a new Fitbit could make for a perfect gift. The company has just launched the 'word's slimmest fitness wristband' called Alta HR which includes continuous heart rate tracking, automatic exercise recognition and sleep tracking. A new Sleep Stages feature uses heart rate variability to estimate the amount of time the wearer spends in light, deep and REM sleep, as well as time awake each night, to better understand their sleep quality and offer tips on how to improve it. The dainty device also boasts battery life of up to seven days and comes in fuchsia, coral, blue or black. A word of warning though, if your mum isn't into exercise, she may not be flattered by this generous gift!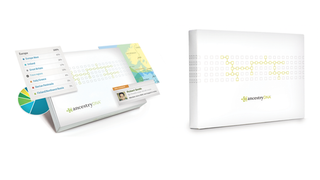 AncestryDNA
If your mother's a fan of the TV programme Who Do You Think You Are? You can give her the opportunity to discover more about herself and the unique stories hidden in her genes with an AncestryDNA test. The kit, which comes packaged in a box, provides a personal ethnicity estimate from up to thousands of years ago from 26 separate regions across the globe, including Great Britain, Ireland, Scandinavia, Middle East, Asia Central, East and South and nine African regions. All that's needed is a saliva sample and a bit of patience to wait for the results, then she can uncover new family connections as the test matches users with a database of more than 3 million people worldwide who have taken the test.
Price: £69 | Buy AncestryDNA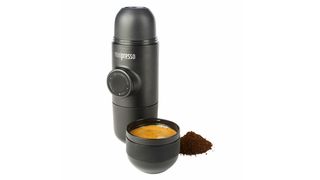 Minipresso
If your mum is powered by caffeine, a portable espresso machine may be just what she needs. The Minipresso is a compact, hand-powered espresso maker that can be used on a shopping trip or while climbing a mountain. While it looks like a piece of camera equipment, the gadget it makes great espresso with just a few squeezes of the hand pump and a scoop of coffee granules. The hand-powered mechanism reaches a remarkable 116psi – the same as a traditional espresso machine – forcing full-bodied espresso coffee out of the spout and into a cup, without any batteries, cables or having to choose from an intimidating menu presided over by a snooty barista.
Narwhal Heated Slippers
They may not be to everyone's taste, but if your mum is adventurous in her dress sense or loves a laugh at home, why not consider a pair of narwhal slippers? While narwhals are happy swimming in the ice cold waters of the Arctic, they are equally comfortable braving the cold kitchen floor in the morning – in slipper form at least. The unicorn of the sea slippers have a non-slip tummy and most importantly, have built-in foot warmers to keep mum's tootsies toasty. They can be charged via a USB lead and provide six hours of heat on one charge. Magical.
Price: £34.99 | Buy Narwhal Heated Slippers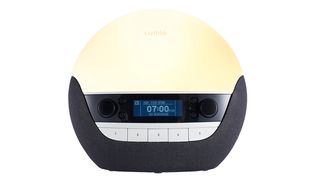 Lumie Bodyclock Luxe 700
This year, the clock-change falls on Mothering Sunday (26th March if you need to put it in your diary) so what better gift than an alarm clock? The Lumie Bodyclock Luxe 700 mimics the light of a real sunrise so when a user opens their eyes they feel properly awake and refreshed. The gadget has built-in speakers for streaming music via Bluetooth and a USB port for charging a phone. It also comes with 20 wake-up and sleep sounds, from classic birdsong and waterfall recordings to background café chat and fading thunder. At night, the clock has a 'fading sunset' to help users relax and this combined with its sunrise is said to help beat winter blues and make it easier to get up early - perfect if your mum has a demanding job or does the school run.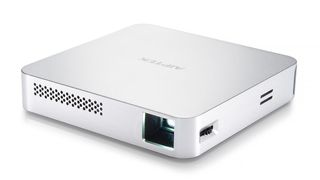 Aiptek i70
If you're a parent to a young child, going to the cinema to see anything apart from Disney can be a struggle. So why not treat the mother of your child, or your own mother, to a portable projector? The Aiptek i70 is an ultra-lightweight and compact projector that fits easily into a pocket or handbag and has an embedded Wi-Fi interface to mirror any film from a laptop, tablet or smartphone. As it can connect via Airplay or Miracast, no cables are needed. The projector has a rechargeable battery and promises stunning and clear imagery with rich colour and sound to create a cinema atmosphere pretty much anywhere – just add popcorn.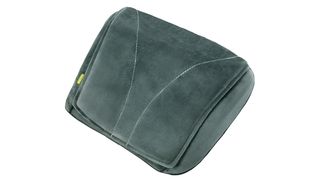 HoMedics Shiatsu Massage Pillow SP22H
A luxurious spa voucher might make for a flashy mother's day gift, but a massage pillow can offer relaxation all year round. The HoMedics Shiatsu Massage Pillow SP22H makes a circular thumb action that's ideal for soothing tired muscles. It's designed to be used on legs, calves, the neck, shoulders and lower back – ideal after a busy day at work or looking after the kids. The gadget is covered in a soft plush material and comes with a two year guarantee too.
Price: £45 | Buy HoMedics Shiatsu Massage Pillow SP22H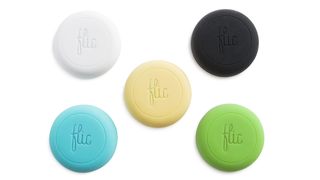 Flic Wireless Smart Button
You've heard of Amazon's Dash buttons that let you instantly order washing power, for example, but that's a bad present for Mother's Day! Instead, the Flic Wireless Smart Button can be used to remotely control all sorts of functions on smart devices. The clever squishy button can be set up so your mum could walk in through the front door and dim the lights, turn up the heating or hit play on a smart music player, for example. However, this depends on her having connected devices already installed. The Flic button can also be used to make a phone ring - perfect if your mum is always mislaying her phone – or to speed dial a number. The opportunities are almost limitless – not bad for a gadget priced at just over £30.
Fiat 500
The ironically cute Fiat 500 is 60 years old and there's a limited edition out to celebrate. The 60th Anniversary Series has a retro-tastic vinyl dashboard, vintage logo, chrome spoiler and more 'original' touches. Most noticeably, the convertible boasts duo-colour paintwork called Dolcevita and special 16" lightweight alloy wheels. However it's also stuffed with mod-cons, including the Uconnect Radio Live touchscreen system with Bluetooth, sat-nav, automatic climate control and rear parking sensors. Speed limiter and cruise control functions can be added as well as CarPlay and Android Auto on request. Available to order now with a delivery date of July, there are only 500 available making this motor an opulent but fun gift for Mother's Day for those with some cash to splash.
Price: £19,240 | Buy Fiat 500