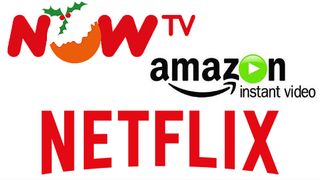 Introduction
With Amazon, Netflix and Now TV streaming decades of classics at the touch of a button, there are festive gems aplenty to find to warm you up for Christmas. From Scrooged, It's A Wonderful Life and The Muppet Christmas Carol to dozens of other classics that are set at Christmas, such as Die Hard, Trading Places and even Batman Returns, the streaming apps have them all.
For festive films, Now TV is the top choice, followed closely by Amazon Video, with Netflix waiting in the wings in case you fancy a Boxing Day boxset binge.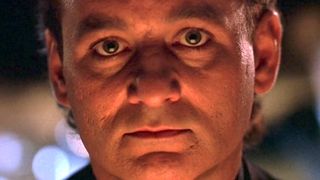 1. Scrooged (1988)
Some people read A Christmas Carol every December in the run-up to the big day, but why bother when Scrooged tells the same tale, only set in Manhattan and with laughs? He sacks his staff on Christmas Eve, he takes taxis from old ladies, and he gets the Dickens scared out of him (and he makes seasonal trailers that "look like the Manson family Christmas special"), but Bill Murray's depraved TV executive Frank Cross eventually goes all goosey and finds redemption. Predictable, but funny.
Cue it up before A Very Murray Christmas, a 56min Netflix original that sends-up holiday variety shows, also starring George Clooney.
Where to watch: Amazon Video and Netflix
Running time: 1hr 41m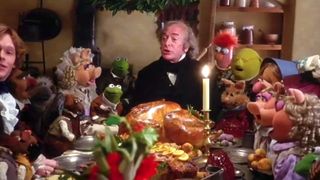 2. The Muppet Christmas Carol (1992)
Alternatively, lovers of A Christmas Carol can go for the strings attached version from The Muppets, who here team-up with a surprisingly serious Michael Caine as Ebenezer Scrooge in what is a far more faithful (and sometimes downright solemn) re-telling of the tale than Scrooged.
In the original Victorian-era London setting, Gonzo plays Charles Dickens, while Kermit and Miss Piggy pass as Bob and Emily Cratchit. This is one to watch with the kids, of course, but it's packed with classic Muppets moments, and even has a great soundtrack.
Where to watch: Amazon Video and Netflix
Running time: 1hr 22m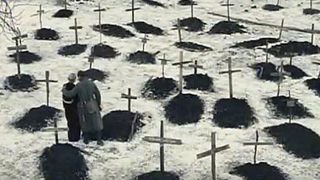 3. Joyeux Noel (2005)
You want a proper Christmas miracle for our war-torn world? You probably know the legend of the Christmas truce during WW1 when, on Christmas Eve 1914, German and Allied troops sang Silent Night to each other before leaving the trenches to play football in No Man's Land.
Although it's a tad religious, Joyeux Noël uses it as a tool to underscore the futility of war as it follows four characters and the French, Scottish and German sections of that momentous cease-fire. Expect some subtitles.
Where to watch: Amazon Video
Running time: 1hr 56m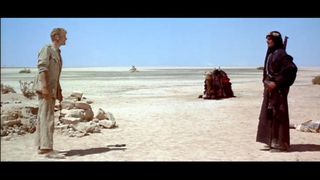 4. Lawrence of Arabia (1962)
A Christmas movie doesn't have to be set at Christmas. Sometimes, all it needs to be is an overlong, undisputed classic you've never got around to watching. So cue up this multiple-hour, multiple Academy Award winner from Director David Lean (Bridge on the River Kwai) and starring Peter O'Toole and Alec Guinness.
If the stunning desert vistas and jaw-dropping cinematography don't warm you up, the gripping tale of British archaeologist, military officer, and diplomat T E Lawrence's struggle to help the Arab Revolt against the Ottoman Turks succeed amid the fog of WWI will. It's also a great history lesson of how the Middle East got in such a mess.
Where to watch: NOW TV
Running time: 3hr 47m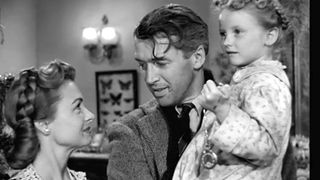 5. It's a Wonderful Life (1946)
There are two kinds of people; those that have never seen It's A Wonderful Life, and those that watch it every year.
A cliché choice, perhaps, but Frank Capra's story of the charitable George Bailey (James Stewart in a pitch-perfect performance) sinking into suicidal despair after losing his livelihood and putting his entire town at risk, – and the guardian angel Clarence that comes to the rescue – is a film made for Christmas Eve.
Where to watch: NOW TV
Running time: 2hr 15m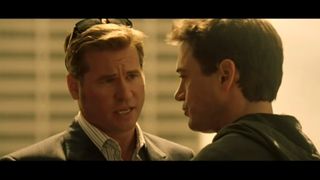 6. Kiss Kiss Bang Bang (2005)
You think your Mum is obsessed with Christmas? Try screenwriter/director Shane Long, whose CV highlights – Lethal Weapon, Iron Man 3 and The Long Kiss Goodnight – are all set around 25 December.
So too black comedy Kiss Kiss Bang Bang, in which witty banter zips between Robert Downey Jr.'s actor and Val Kilmer's private detective amid plenty of cliches, caricatures and onscreen chemistry. A cracking crime caper for Christmas Day that never takes itself at all seriously.
Where to watch: NOW TV
Running time:1hr 43m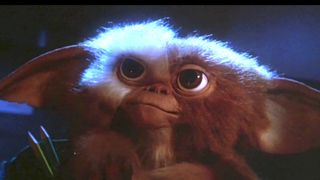 7. Gremlins (1984)
Don't eat after midnight. It's good rule to live by, especially at Christmas when that tempting box of turkey trimmings is cooling in the kitchen, but it's particularly important if you've a Mogwai in the house.
Sadly, owner Billy is negligent, and the whole town goes to pot, but the festive highlight of Gremlins, which is set at Christmas, is the perhaps the most gruesome Yuletide reminiscence ever told, by his girlfriend Phoebe, about half-way through. B-movie madness that's worth a festive revisit.
Where to watch:NOW TV
Running time:1hr 46m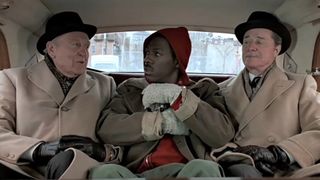 8. Trading Places (1983)
The 1980s was packed with Christmas movies, and here's another quotable caper to stream. No one is quite sure why it begins at Christmas, but this satire about a US$1 bet between callous moneymen Mortimer and Randolph Duke somehow seems even more evil for it.
Homeless shyster Bill Ray Valentine (Eddie Murphy) and a wealthy stockbroker Louis Winthorpe (Dan Aykroyd) have their lives swapped … with hilarious consequences (and a happy ending).
Where to watch:NOW TV
Running time:1hr 56m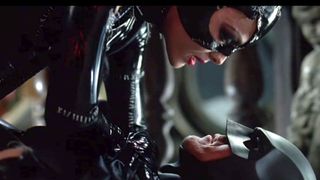 9. Batman Returns (1992)
It's funny how superhero movies reflect the times they were made in. If Christopher Nolan's gritty Batman of recent years is all post-9/11 darkness and serious self-doubt, boom-era Batman Returns is dominated by overblown baddies – Michelle Pfeiffer's smoking' Catwoman, Christopher Walken's cruel and crooked Max Shreck and Danny DeVito's scheming Penguin.
Director Tim Burton (who also made The Nightmare Before Christmas) gives Gotham the gothic treatment, but with jokes and, of course, it's all set at Christmas. Meow!
Where to watch:NOW TV
Running time: 2hr 06m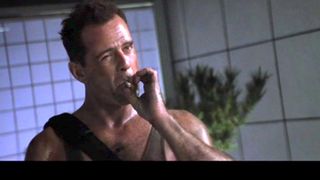 10. Die Hard (1988)
Yippee ki-yay, it's Christmas Eve in Los Angeles! We've all been to lame Christmas parties, but not many end-up in a hostage situation lorded over by a nut-case.
In what ranks as probably the most fun, most tense action thriller of all time, NYPD officer John McClane grabs all the glory as he races around LA looking for his wife Holly while Alan Rickman's cranky, psychotic German terrorist Hans Gruber stands in his way. "Now I have a machine gun. Ho ho ho!".
Where to watch:NOW TV
Running time:2hr 11m