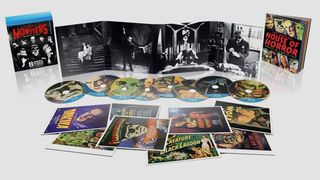 Monsters: The Essential Collection
All the original creepy monster films since 1931 in a Blu-ray box ofterrifying/hilariousgoodness. Eight of the most iconic horror masterpieces with an abundance of bonus features, a 44-page booklet, never before seen footage and 8 exclusive art cards. This is the ultimate collection for any monster lovers out there.
Price:£34 (Blu-ray)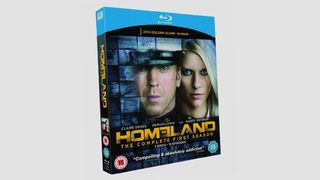 Homeland – Season 1
Hanging by a thread to sanity, CIA officer Carrie Mathison takes on the 'is he/isn't he' terrorist Nicholas Brody in this psychological thriller series. There'senoughplot twists andtensionthroughoutthat you'll be wishing you'd been in an alternative universe where nails grow much quicker and episodes come in double bills.
Price:£25 (DVD), £35 (Blu-ray)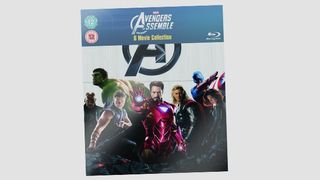 Marvel's The Avengers
The latest Marvel adaptation is arguably the best film to date and in this six disc beauty you can watch all the prequel films as well as the reunion flick. Packed with extras for each of the Stan Lee created superheroes, expect deleted scenes, director's commentary and gag reel from Downey Jr, Hemsworth, Norton and company.
Price: £40 (Blu-ray)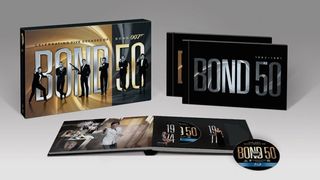 James Bond – 22 Film Collection
The 007 film franchise turned 50 this year and with the diamond anniversary came thecameo of Bond and theQueen the launch of Sky Movies 007 and of course Skyfall. From Sean Connery to Daniel Craigthis 22-film collection is the ultimate dossier on the man that practically invented the wisecrack.
Price:£49 (DVD), £89 (Blu-ray)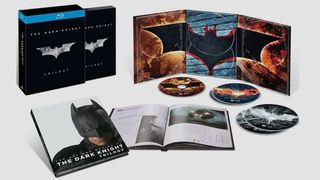 The Dark Knight Trilogy
This epic trilogy brings all of the Christopher Nolan masterpieces to one place. With over 7 hours of Batman to watch, you'll rediscoverthe sheer size of Christopher Nolan's vision. With Heath Ledger's unforgettable performance as the Joker and Tom Hardy's Bane there are far too many treats and to top it all off, a book full of behind-the-scenes artwork and photography.
Price:£18 (DVD + UV), £32 (Blu-ray + UV)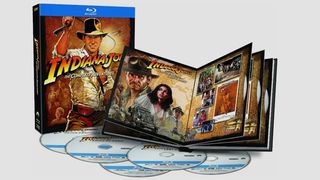 Indiana Jones The Complete Adventures Limited Edition Collector's Set
Yes, that woman in the second one is f**king irrtating, and the fourth one is crap. But there is still plenty to love about Harrison Ford's treasure hunting antics getting a HD makeover. For your money you'll get a a reproducton of the Holy Grail, new artwork while on the discs themselves a previously unavailable documentary from 1981 on the making of the Raiders of the Lost Ark, a look at the iconic props and how Lucas managed to melt the face of a Nazi.
Price: £60 (Blu-ray)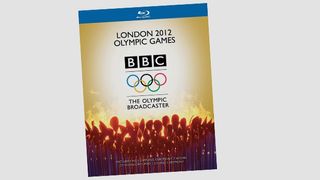 London 2012 Olympic Games
The Olympics hit London this year and what better way to re-live the experience than a box-set filled with footage and highlights. Take yourself back to the summer of sporting achievements where Team GB ruled the world in one of the best Olympics in recent history.
Price:£15 (DVD), £22 (Blu-ray)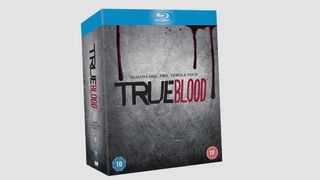 True Blood – Season 1-4 Complete
The world has seen a lot of vampires the past few years especially with the Twilight craze. True Bloodhowever goes way beyond longing gazes by being an unashamed collection of gore, sex and black comedy. Heading into its sixth season next year, a collection of bizarre plots, out of this world creatures and the vampire/human mix makesthis the perfect alternative vampish romp.
Price:£42 (DVD), £51 (Blu-ray)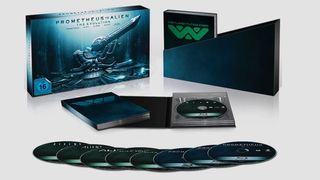 Prometheus to Alien: The Evolution Box Set
If sci-fi and incredible cinematography are your flavour then this box-set of all the Alien films will leave you satisfied. Ridley Scott has gone full circle, handing off his directorial post to the likes of James Cameron following the first instalment Alien in 1979 andthenreturning tothe helmfor Prometheus. Give the gift ofa sci-fi institutionthis Christmas.
Price:£30 (DVD), £60 (Blu-ray)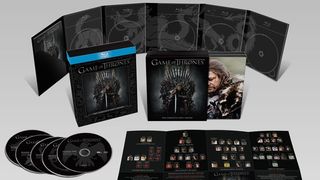 Game of Thrones – Season 1
Watch the battles unravel between noble families as they fight for control of the seven kingdoms. Based on the books by George R.R. Martin, this fantasy series takes you into a world of names you'd struggle with on paper let alone on screen. Luckily, Westeros, Dothraki and Daenerys Targaryen willallbecome part of your vocab. Extras include a complete guide to Westeros, the making of, character profiles and much more.
Price:£25 (DVD), £26 (Blu-ray)