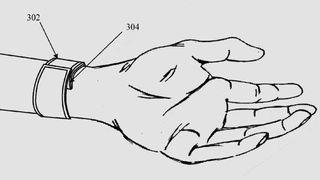 Flexible display patent
One of the latest patents to surface has fuelled suggestions that the iWatch could feature a "Bi-stable spring with flexible display'. Filed with the U.S Patent and Trademark Office back in August 2011 the claim outlines a flexible display that slaps onto your wrist and can then communicate with other devices via Bluetooth and Wi-Fi to access features like changing songs in playlists, or review recent calls like other smart watch devices. Screen orientation would be aided by on board sensors like gyroscopes while the use of solar panels is said to help boost battery life.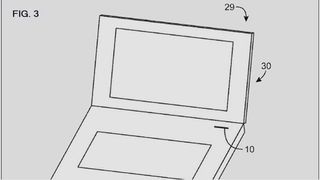 Microstrip antenna patent
The patent for a space saving dual antenna was first filed back in 2007 and could point to a potential feature for a wearable device. The discreet antenna can be incorporated into the housing of a device which could include according to words used in the patent filing, "laptop computer, a cellular telephone, a desktop computer, a computer that is integrated into a computer monitor, a handheld computer, a wrist-watch device, and a media player. There is also talk of the covert application of the technology which all sounds a bit James Bond to us.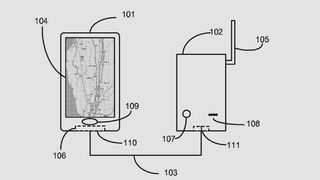 Location sharing data patent
This patent was filed in 2009 and talks of an 'accessory device' being able to receive and view GPS data from a portable media device or handset either wirelessly or via a hard connection. Information such as map or navigation data can then be displayed. While the images themselves do not appear to indicate a watch-shaped device combined the possibilities of using this feature from a social networking perspective could be something to include in a watch-style device.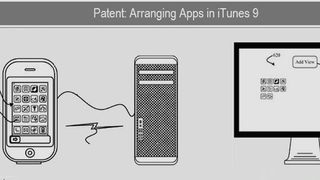 iTunes 9 patent
An example of how a patent for something else can actually hint at other projects possibly being looked at by Apple, the iTunes 9 patent filed in 2009 looked at the way apps can be re-arranged on desktops which for some is certainly easier to organize than dragging them around a smaller screen. The patent filing included the statement, "handheld devices such as PDAs, smartphones,and watches have become ubiquitous." It seems strange that the term watch would be mentioned but it could be indication that Apple was protecting the possibility of entering the watch-making market in the future.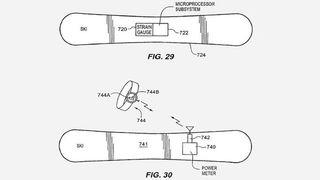 Extreme sports patent
In what would be a radically new direction for Apple, a patent for an active monitoring system that uses speed and loft sensors to track skiing, snowboarding or mountain biking has also been filed in recent years. The patent illustrations appear to indicate some form of watch device that appears to sync with a snowboard in this case might be the way to upload data from your extreme activity. Apple has already had experience working with Nike on tracking running with Nike+, so maybe the iWatch could have some sporty credentials as well?