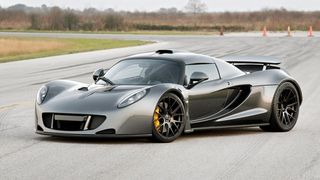 Hennesy Venom GT
The US-built Venom GT is regarded as the world's fastest production car, with a top speed of over 270mph –although the Bugatti Veyron SS still holds the Guinness record, as there aren't enough Venoms to qualify as a 'production'. It's based on a Lotus Exige chassis, and does resemble a modified version of Norfolk's finest – albeit with a 1,244bhp 
V8 and a £775,000 price tag.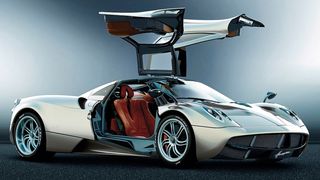 Pagani Huayra
The Huayra is the successor to the Zonda and is driven by a twin-turbo Mercedes-AMG V12, delivering 720bhp. To prevent it from becoming a small aeroplane it boasts active aerodynamics, changing the ride height and automatically activating flaps to create downforce in corners and to act as airbrakes. This beautifully sculpted beast can be yours for around £1 million.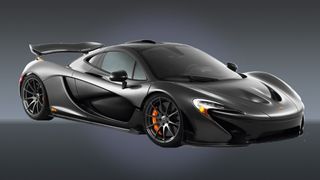 McLaren P1
Successor to the ground-breaking McLaren F1, the P1 is a showcase for McLaren's racing technology and manufacturing prowess. The hybrid engine consists of a twin-turbo V8 partnered with McLaren's Instant Power Assist System electric motor for a combined 900hp. Like its F1 brethren, it also features a drag reduction system (DRS), which operates the rear wing to increase straight line speed. The production run is limited to 375 units, with the base model priced at £866,000.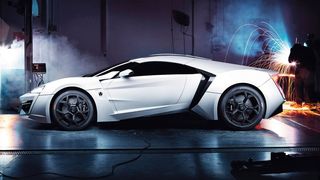 Lykan HyperSport
If you thought the manufacture of exotic supercars was the sole domain of Europe and the US, the HyperSport might come as a bit of a surprise. The limited-edition Lykan is produced in the Lebanon by W Motors, the first Arabian sports car company. This brutally angular, Batmobile-esque creation is powered by a 3.7-litre flat six, capable of 0-62mph in less than 2.8 seconds, and costing a cool £2.1 million.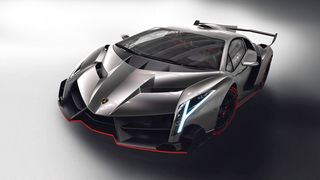 Lamborghini Veneno
With plans to build just nine cars, and at a price tag of £2.8 million, the Veneno is the very pinnacle of exclusivity; it's very likely most people will never see one on the road. The astonishingly sleek vehicle – which looks like a cross between a stealth fighter and a sci-fi movie prop – is entirely a function of aerodynamics, designed for cornering performance and stability at high speed. The cockpit is a symphony of carbon fibre and composites, but if it all feels a bit too claustrophobic you can always go for the slightly more expensive open-topped Roadster. Decisions, decisions.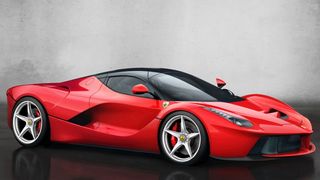 Ferrari La Ferrari
If owning a Ferrari isn't exclusive enough, how about a Ferrari limited to a production run of just 499 units? Based on the FXX prototype, the La Ferrari is a mild hybrid, consisting of a 6.3-litre V12 paired with an F1-style KERS unit, for extra power while reducing fuel consumption – but if you've just paid £1 million for a car, we're not sure you'll be worried about coughing up for a tank of fuel.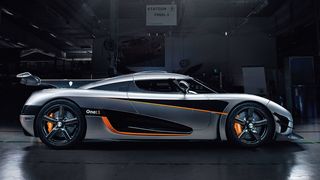 Koenigsegg One:1
Koenigsegg's unusual name comes from its metric power-to-weight ratio of 1:1 (1,360PS to 1,360kg), thanks to its 5.0-litre twin-turbo V8. The car is also notable for a plethora of high-techery: it boasts GPS- controlled active chassis control, active aerodynamics with front flaps, and features the first 3D-printed parts, including its variable turbo housing. Only six One:1s will be built, so you'd better get your order in sharpish. The price? Around £1.5 million.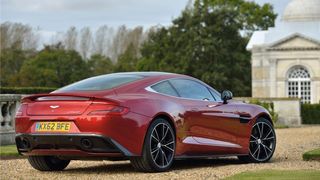 Aston Martin Vanquish
If you want performance without compromising on luxury, then the Vanquish will be right up your street. Aston Martin's flagship grand tourer features a V12, 6.0-litre engine providing 568bhp and 0-60mph in less than four seconds, and a carbon-fibre body. Yet the driver is cocooned in a sea of leather held together with a million stitches. And all this for a fiver under £190,000.