Introduction
Technology advanced like the relentless juggernaut that is is, but rarely have we seen a year where changes have hit so hard in the audiovisual world. Times are changing, from how we watch TV and listen to music and where we get it all from. And, crucially, how we pay for it.
The technology we consume all our music, TV and movies on has gotten ever more advanced as 2015 has rumbled on too. The once almost-mythical OLED TV is now an affordable commodity at John Lewis, high-res audio players are becoming more mainstream and quality of content is once more as vital as how convenient it is for us to devour.
While it may have been a relatively slow start to the year, once the CES hubris had died down and everyone remembered just how hungover they still were from their new year celebrations, things really started to ramp up as time ticked on. We've picked some of our favourite releases, announcements and big news stories from the audiovisual world of 2015.
Come with us now, on a journey through sight and sound.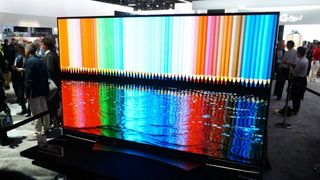 CES - 2015's kick-off show
The year kicked off, as usual with the great and the good and the downright nasty hitting Las Vegas for the Consumer Electronics Show. This is where we get our first taste of what's in store for us in the new year and right off we were hit with some big OLED news. And we mean big - LG was showing off a flexible 77-inch OLED display with pretty much everyone walking past shining the floors as their jaws dropped.
Samsung was also displaying its answer to OLED, the quantum dot-ish SUHD range. With stunning visual fidelity and some serious HDR chops it was an impressive debut for Samsung's new TVs. Samsung also got on the audio tip, showing off its omni-directional speaker.
Though there has been a lot of talk of the death of physical media CES was where Ultra HD Blu-ray saw fresh details announced, as well as talk of a release in time for Christmas this year.
Of course we're rolling in Ultra HD Blu-rays right now, right?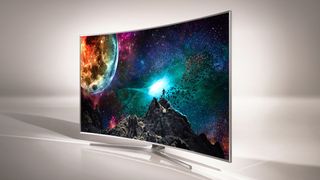 Don't trust your TV
It turned out that Samsung had gone a little big brother and that modern smart TV in the corner of your living room was channelling 1984 and recording what you were saying. It turned out that a quick perusal of the privacy policy for your voice-activated Samsung TV showed that if you were chatting about sensitive personal data at the same time as using your TV set's voice control feature it could record it and send it out to third-parties.
And you'd already agreed to it, you fools.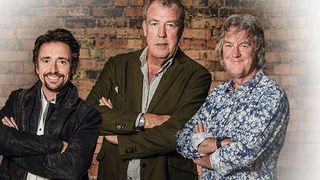 Amazon Video goes big
Netflix may be the biggest noise in TV streaming right now, but this year saw Amazon start investing serious cash into its own Prime Instant Video service. At the launch of this year's London Tech Week Jay Marine, Amazon's VP of Instant Video in Europe said it's going to "invest more to bring our customers worldwide more originals, more great TV series than they have never been able to see before." Last year saw Amazon spend a not inconsiderable $1.3bn and Marine said that it was looking to "double down" on that investment in 2015.
At $3bn it's still some way off Netflix's $10bn spend of the previous year, but Amazon still managed to scoop its rival in some big ways in 2015. First off it became the first streaming company in the UK to offer HDR content, and all as part of the standard Amazon Prime package. To begin with that didn't really amount to a whole lot of content, but as the year has gone on it's gotten much more healthy, with the likes of Man in the High Castle streaming in HDR and all of Amazon's Pilot Season episodes too.
Amazon also fought off competition from Netflix and ITV to land the Top Gear trio of Hammond, Clarkson and May for a series of 36 episodes with a total budget of some £160m.
We'll see if it's really worth the £4.4m per episode when it starts next year…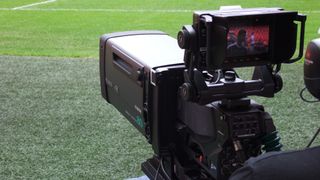 BT becomes a real TV player too
It wasn't just Amazon and Netflix who were making big noises in the streaming world as BT became the very first UK TV service to offer live Ultra HD content as well as providing UHD Netflix for the first time via a set top box. The Community Shield match in August was the first of BT Sport Ultra HD's big match 4K broadcasts, and while it may have been a bit of a slow start the coverage is being ramped up.
BT also announced its own exclusive TV show deals too, bagging the Walking Dead spinoff, Fear the Walking Dead as part of its AMC from BT channel deal.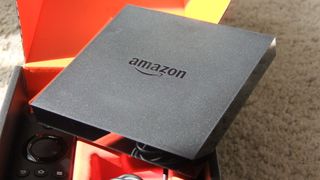 Stream machines grew up
We saw a host of new streaming boxes appear in 2015, with Apple finally launching its new Apple TV as well as Amazon and Nvidia dropping their own boxes of delights. We were expecting the Apple TV at its WWDC event in June, but we had to wait until September for the little slab of Apple-y goodness to drop. It's a new start for the Apple TV, offering a more powerful box with its own tvOS software delivering apps on the device for the first time.
But no 4K playback.
That's where both Amazon's Fire TV and Nvidia's Android TV-powered Shield come into their own. Both offer Ultra HD content, but for the gamer's (especially Nvidia PC folk) the Shield is also a damn impressive little gaming box too. Even if it is hobbled by Google's half-hearted TV operating system.
Roku also released it's own 4K box in 2015, but unfortunately for us UK-bound folk the Roku 4 is being jealously guarded by the US and there are still no plans for when it might eventually reach these shores.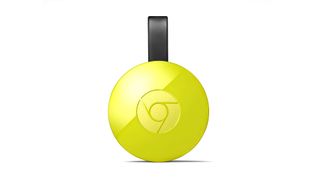 The Chromecast Twins
And speaking of streaming Google finally released not just one new Chromecast, but two. The standard Chromecast did everything its much-loved predecessor did, but with 1080p playback and in a far more aesthetically-pleasing hockey puck shape. It's also arrived with a more robust WiFi connection to enable it to maintain its casting stream.
There was also the Chromecast Audio too, which might sound like a bit of a cut-down version of the original, but the audio-focused puck is a mighty tool for musically-inclined. Especially those with old stereos and amps which still sound great but lack the net-connected smarts of today's devices. By plugging a Chromecast Audio into your ancient amp you can immediately stream for pretty much any streaming service, with seriously impressive sound too.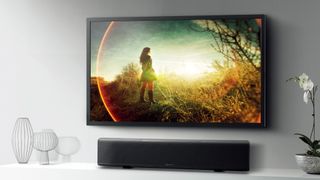 MusicCast is back
The original MusicCast was Yamaha being a bit too forward-thinking for its own good many, many years back. It tried to introduce multiroom audio way before there was an infrastructure or an appetite for it. This year saw MusicCast revived and straight away it went big with over twenty products on the shelves sporting the new open connection system.
One of the main selling points about Yamaha's system is that it is running through the company's whole range of audio gear and is able to integrate any Bluetooth speaker into the system too.
Oh, and Yamaha also released the first soundbar capable of both Dolby Atmos and DTS:X super-surround sound too. No biggy.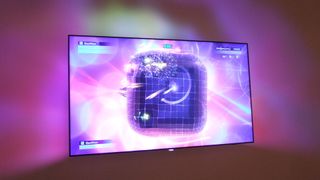 The best gaming TV ever is unveiled
We fell in love with Philips' Ambilux TV at this year's IFA show in Berlin this year. It's the logical next step for Philips Ambilight technology and instead of using an array of multicoloured LEDs shining out of the back of a set to complement the palette of colours on screen it uses pico projectors instead.
The end result of these nine beamers on the new Ambilux TV is that you get an indistinct extension of the action happening on screen. The blurriness means it's not distracting and exists in the periphery of your vision, effectively making the actual physical edge of the TV screen disappear. It could genuinely be the perfect gaming TV.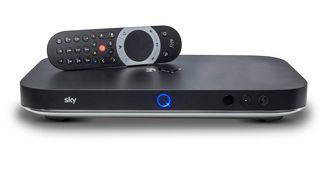 Sky Q gets the big reveal
The biggest thing to happen to Sky TV in years was announced this year. Sky Q is the unified system that Sky has always promised but has yet to deliver. It's aiming to seamlessly combine its live satellite TV offerings with its on-demand content and allow you to watch it wherever and whenever you want.
There's no longer any tethering of multiple boxes to your dish; you get one main hub to rule them all, firing content throughout your home to the various little Sky Q Mini boxes in different room. It hasn't announced its plans for Ultra HD or HDR yet, but the new system is supposedly built with headroom for that premium video future in mind.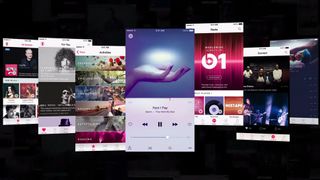 Apple Music ignores high-res audio
One of the biggest audio launches of the year was Apple's new music streaming service, the smartly-titled Apple Music. It went live back in the summer of 2015, with a huge iTunes-backed catalogue of music and a slightly anachronistic live radio station, Beats 1, with DJs like Radio One's Zane Lowe heading it up.
It may have exclusive artists, like Taylor Swift, all signed up, but it's made no attempt to buy into the growing demand for higher quality music. Reportedly only streaming at around 256kbps Apple Music is behind Spotify and a mere speck in the distance compared with Tidal. There have been rumours that Apple Music is looking at high-res audio in 2016, as Lightening-connected HRA-capable headphones are in production, but with Tidal looking to run with the bona fide high-resolution MQA file format in the new year the audiophiles will continue to ignore Apple Music.
Pioneer also launched its own HRA player this year, touting support for MQA coming early 2016 (potentially around the same time as Tidal) so there really is a groundswell of support for the studio-quality streaming MQA can offer.