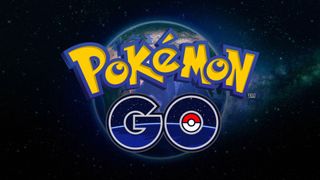 Introduction
It appears that Nintendo and augmented reality developer Niantic have a hit on their hands. Pokémon Go has only been available for a few days and already it is rivalling Twitter for the number of Monthly Active Users on Android. In fact, it isn't even officially available in the UK yet - but thousands of people have already used workarounds to get it and it has spent the weekend trending consistently.
And the game itself is awesome fun. Just don't try barging into people's houses and taking their items like you would do on the Game Boy in the real world.
But while fun, with the initial release functionality appears to be relatively limited. Certainly if you're a veteran of the franchise, you'll be left wanting more. So here's some suggestions on what Nintendo and Niantic should add to the game next.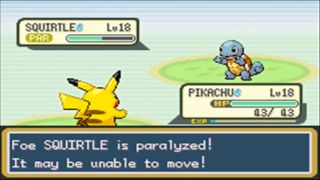 Proper Battling
Though the new game is fun to play - and the thrill of collecting is certainly more than enough to get players excited. But one disappointing aspect is combat: There isn't much of it, and what's there is limited to just an "attack" or a "special attack".
This perhaps makes commercial sense, as it makes the game easier to pick up for the uninitiated but for veteran Pokémon Trainers it is disappointing. In the Game Boy originals, with hundreds of monsters and moves, battles were like a game of chess but with many more layers of complexity. It was this desire to be the very best that kept us playing, long after we'd beaten the Elite 4.
So how about it, Niantic? Open up the game to the rich and detailed complexity of real battles. Even just as an optional extra for us nerds.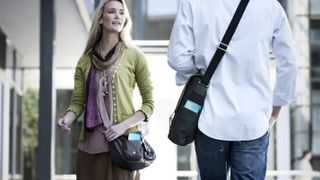 Streetpass
An important part of Pokémon Training is bumping into other trainers and testing their mettle. So it seems odd that, gyms aside, there aren't any other trainers out there. So how about building in an equivalent to the 3DS's streetpass? This is the feature where if two 3DS users playing the same game pass each other in the street, they will receive a notification about it - and, say, get to battle that person's team.
When Pokémon hunting last weekend, I passed another bloke who looked suspiciously like he was doing the same thing: He was paying rather too much attention to his phone and was wearing a Pokémon hat. Wouldn't it be cool to later get a notification that would enable us to battle, trade or passively boast about our Pokémon skillz?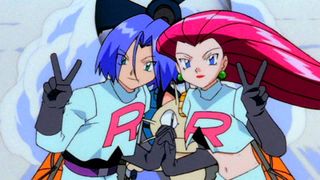 Team Rocket
Though the Pokémon World is rather quaint - it is place where everyone leaves their homes unlocked after all - it is not without danger. And not just from the fire-breathing animals that children are taught to fight.
In the original games, in between taking on gyms you also had to take care of Team Rocket at Silph Co, Lavender Town's Pokémon Tower (RIP Marowak), and a number of other locations too. So why not bring Team Rocket to Pokémon Go too?
Perhaps the way it could work could be a bit like a sandbox game like Assassin's Creed or the Batman Arkham series - with Team Rocket periodically taking over sectors of a geographic area. It would then be up to trainers in that given area to go there and engage them in battle, to take the area back? (With rare Pokémon and items as rewards.)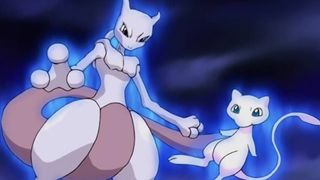 Rare Pokémon Events
One of the most exciting and infuriating moments with the original games was when Nintendo announced special events where you could pick up a legendary Pokémon. You'd have to take your Game Boy to a special machine at a convention or a shop in order to bag yourself a Mew. Thrilling if you get one - maddening if your parents wouldn't take you.
Fast forward 20 years though and the Pokémon Trainers of the late 90s are the professionals of 2016 - people who are capable of driving cars or taking trains solo. So if Niantic were to announce that a swarm for Articuno, Zapdos and Moltres would appear on Trafalgar Square at a specific time? Of course you wouldn't miss it.
Nintendo could also use this feature for civic good - as one Twitter user suggested, it could put rare Pokémon at polling stations on election day to encourage people to get down there. Just remember to actually vote once you've bagged yourself a Mewtwo.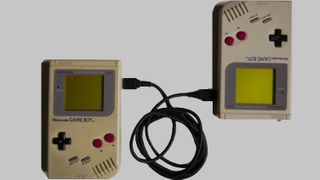 Trading
Just as battling is an essential part of Pokémon, so is trading. We're all trying to fill our Pokédexes - so surely we should be able to trade too? This makes even more sense than it did 20 years ago. No need for link cables or geographic proximity - let us hook up our phone contacts and discover if anyone we know has that elusive Electabuzz we've been trying to get our hands on.
In any case, some Pokémon only evolve by trading - so how else are we supposed to capture Machamp, Gengar, Golem or Alakazam?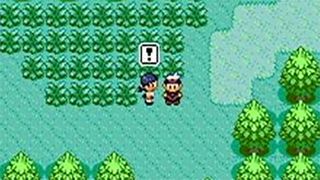 Notifications
Pokémon Go is supposed to augment reality - but annoyingly, you still have to have the app constantly open in order to Catch 'Em All. Why not take the augmentation further and develop push notifications that will pop up if your phone detects you walking near a Pokémon you haven't captured yet?
We know this is technically possible, because Nintendo has invented a bluetooth accessory for just this. Shaped like a Pokéball-themed Google Maps marker, it's a little badge or watch you can wear that will flash when Pokémon are nearby. But this is hardly convenient - build it into the smartwatch I already have!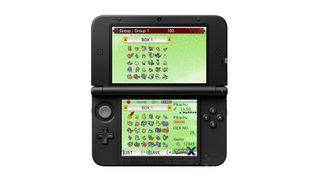 Pokémon Bank Support
With the 3DS, Nintendo introduced a cloud storage service for Pokémon captured in Pokémon X and Y - and functionality was later expanded to also support Sun and Moon, as well as the Virtual Console releases of Red, Blue and Yellow.
Now about letting us capture Pokémon in Go and transfer them for use in the 3DS titles? Or even vice-versa? It would add an extra-layer of utility to the act of traipsing around and looking for monsters. Or imagine if you could hatch your in-game eggs by transferring them and walking around in the real world?
Obviously such integration might need some work, especially given the different combat and stats systems - but this is exactly why Niantic should introduce real battling, as described above.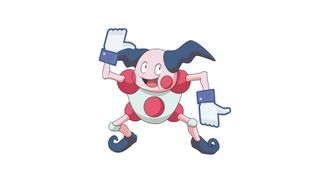 Facebook Integration
When you first sign up to Pokémon Go, you're given the options to sign in with Google, but not Facebook. This isn't surprising: Niantic started life as an "internal start-up" in Google, and it's safe to assume that Alphabet still owns a slice of the company. But hooking up with Facebook seems like a no brainer. Share your captures, boast about your gym victories, see where other Trainers you know are are on the map, facilitate battles and trades between players? It all seems so obvious.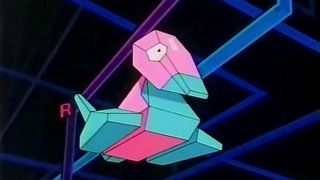 Developer API
One of the most interesting things about the Pokémon series is the amount of data it involves. With hundreds of monsters, thousands of combinations of moves and items, stats and data play a big role. What would be a really dramatic move would be if Niantic were to open this up for developers to prod, through the use of an API.
What this would mean is that if a developer wanted to create an app or tool that works with Pokémon Go - say, a fitness app that wanted to use your Pokédata to tell you how far you have left to go before your egg hatches, they could hook directly into this data. It would mean what's possible is no longer restricted to whatever the greatest minds at Nintendo and Niantic can come up with, but instead the whole world could try cool new ideas.
A 3D printing firm that would automatically send you a physical gym badge to wear when you beat a gym? An extended Pokédex app? Spotify playlists generated based on what you capture? All could be possible if the developers are brave enough to open up an API.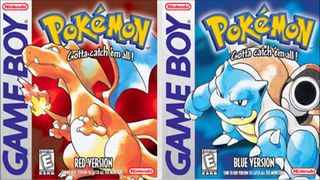 Limit it to Kanto Only
And finally… something counterintuitive. So far I've focused on things that Niantic should add to the game - but there is also something they should keep away from: Adding too many Pokémon.
I would argue that part of the reason the game has been so wildly successful in its first few days is because it fulfills a nostalgic itch. For 20 and 30-somethings, who played the original Game Boy games 20 years ago it is like revisiting old friends.
Wisely, with the initial release Niantic has stuck to using the original 150 monsters - the ones that are instantly familiar to an entire generation. The quickest way to ruin this, of course, would be to introduce even more. Though there's little material difference between, say, third generation Taillow and first generation Pidgey, for many players it would still lose a sense of connection. Like if your dog was replaced with a different dog of the same age and approximately the same attributes: It might be able to play fetch and bark all the same, but isn't the same pet from all of your childhood memories.
This said, it seems pretty inevitable that at some point Niantic will introduce later characters. Heck, even I wouldn't mind too much if they added the Johto stable too. But any later? Nah. Perhaps the smart thing to do would be to make them optional. Niantic could even sell use microtransactions to sell a "Pokédex Upgrade".