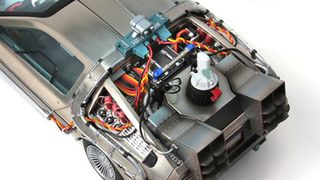 Introduction
You know what the Japanese do really well? Well yeh, quite a lot really, including making cars, video games and almost every type of hardware you can imagine. They also excel at making toys and action figures, and that my friends, is what we've got here. We've trawled through the latest toy catalogues from Japan to find the 10 hottest, newest toys and action figures available right now to buy or pre-order. We've got Star Wars toys, Back to the Future toys and even Daft Punk toys, so grab some Pocky and get reading.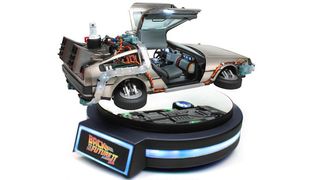 KidsLogic's 1/20 Magnetic Floating DeLorean
There is no doubt that the hottest toy that everyone wants right now is the absolutely fantastic version of the mighty DeLorean as seen in Back to the Future II. Not only does it actually float for real in front of our own eyes, thanks to a system of magnets, but the build detail is just outrageous. It is, simply put, stunning.
Kids logic will release this special replica version at the retail price of 29,980 yen (193 Gbp) in June 2016, so you know, start saving now. You could always sell a kidney...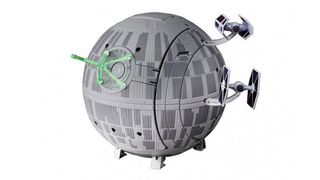 Star Wars Death Star Diorama
Star Wars is Star Wars even in Japan. In an only for the Japanese market exclusive - but, you know, plenty of traders export - Takara Tomy has released a 20 cm tall Episode IV-VI's Death Star Diorama with all the features seen in the movies. Can you resist the call to revive all the most iconic moments of the first trilogy at the affodable price of 7,992 yen (50 Gbp)? The answer, at least in T3 Towers, is no.
May the force be with you!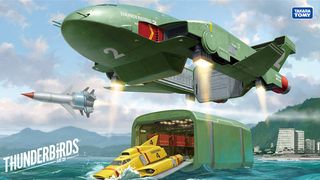 Thunderbirds 2 and 4
After the successful release of Thunderbirds 1 and 3 in model form, now Takara Tomy has decided to release 2 and 4 too, with the classic British TV show vehicles going down a storm. The set is sold at the cheap price of 5,184 yen (33 Gbp) on a 1:144 scale.
What else is there to say? Thunderbirds are go!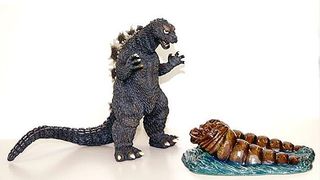 Godzilla DX
Come on, let's face reality. There can't be a top ten toys from Japan list without at least one Godzilla-related product. And we certainly haven't dissapointed on this count. From this month on a deluxe, 20-centimeter talledition of the famous monster will be available at the street price of 25,920 yen (167 Gbp).
Godzilla DX is a must for all the fans of the classic kaiju monster movies!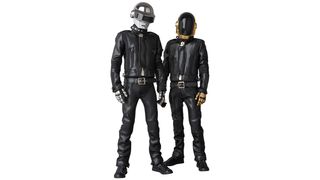 Medicom's Daft Punk
According to one of their famous songs there is no one "around the world" that knows the faces of these two guys, but regardless, Medicom decided to release their iconic 'Technologic' music video suits. The figures are 30 cm tall and will be available from the 12th December at the retail price of 23,760 yen (155 Gbp).
Got to say, those figures look pretty darn fly.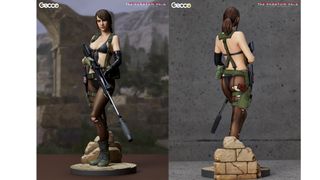 Metal Gear St-84 / Quiet
Tokyo's retail shop "Kotobukiya" is widely know as the the most prolific statue maker to put out models from Konami's Metal Gear series.
So after its release last year of a huge Rex model at 1/100 scale, now it is the turn of the St-84 (as seen in Metal Gear V: The Phantom Pain). The St-84 will be released in June at a launch price of 17,064 yen (109 Gbp).
In addition, there is also the character Quiet (also seen in The Phantom Pain) from Gecco at the price of 34,800 yen (224 Gbp). The statue will be 28 centimeters tall and, once more, take quality and detail to the highest levels currently possible.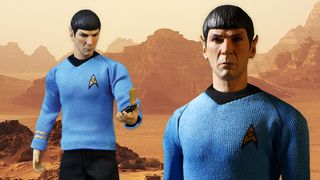 Mister Spock
The toy maker Mezco (known especially for producing top notch South Park figures) this month released Star Trek icon Spock in marvellous figure form. The Mister Spock figure comes at a 1:12 scale (so it's 17 cm tall) and will cost $70 (49 GBP).
The detail, as well as the multiple hands and faces, are impressive. A must for all Trekkies!
Hokuto no Ken (Fist of North Star)
Widely known in the US and Europe as 'The fist of the North Star', the famous Bronson and Tetsuo Hara anime has just become really huge. How huge? 50cm to be exact!
For all the fans around the world, the price of this detailed figure of Kenshiro (the main character of the anime series) is 21,384 yen (137 GBP), and looking at all the details it seems to deserve every penny.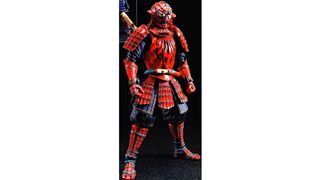 Spider-Man "Manga Realization"
Spider-Man "Manga Realization" is a really interesting new take from Bandai Collectors (a branch of the giant Japanese toy maker Bandai) of our mighty Spidey.
In this case the photos speak for themselves: the figure will be available by the end of the year, but no price tag or info has been revealed we're afraid. The only thing we know is that it's 18 cm tall and it's awesome!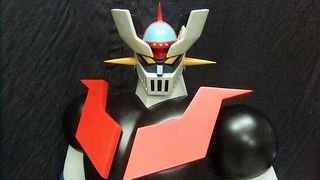 Mazinga Z Deluxe
Mazinga Z is probably one of the most famous Japanese robots around the world, and now he has been reproduced in the largest scale ever (190 cm!).
Built and sold by the Osaka's retailer Jungle, Mazinga Z Deluxe is now available and is a must buy if you are a fan of Go Nagai's "Retsuden Densetsu" robots generation (Great Mazinga, Kotetsu Jeeg, Grendaizer, etc).
Just tell your partner it's a novelty door stop or something.